DALLAS — The Dallas City Council approved rate increases for water and sewer utilities on Dec. 5.
The votes will be followed by a campaign explaining why the increases are needed.
Resolutions passed include a 4.31 percent increase to water rates starting in February. Rates will increase by the same amount in January of 2018 and 2019.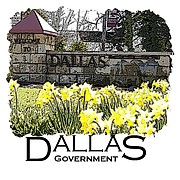 Likewise, sewer rates will go up 2.75 percent in February and for the next two years.
The city's Utility Rate Advisory Committee recommended the adjustments as necessary to keep up with operational costs and future upgrades to systems.
Dallas City Manager Ron Foggin said the city will provide customers information about the increases on the city's website, in utility bills, the city newsletter and an open house scheduled for Jan. 9.
At the open house, people can learn about what the rising rates will pay for and calculate what their bill will be after the increases take effect.
Foggin said the location is to be determined.
"We've got a good format for that, where it will be educational," he said. "We will try to hold that in a place that is easily accessible to the community."
In other business, the city council:
• Learned that it may be able to check off one of it one of its top priorities: purchasing land surrounding Mercer Reservoir and in the Rickreall Creek watershed.
Foggin said the city's offer for about 400 acres was accepted by owner Hancock Timber Company, but details of the purchase are still being determined.
"We are expecting a contract for purchase in the next couple weeks," Foggin said. "They would like to — and I'm hoping that we can — close on that property in early 2017."
• Presented an $8,000 check to Dallas Christmas Cheer, proceeds from the first Dallas Glow Run held in October.