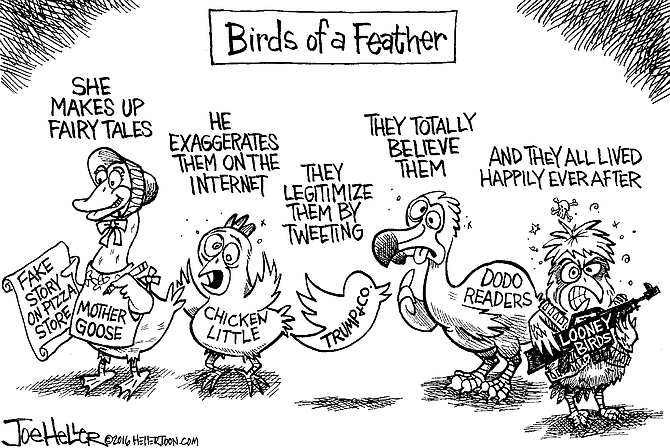 Thank you Polk public works
Just wanted to let you guys know how hard working the road department is in this county. I've been listening to these guys working all hours of the day and night, making sure they have plowed and sanded the roads for us. Thank you, road department.
Tina Smith
Dallas
Deptula shows integrity, decency
The final, final results are in, and I was elected to the Monmouth city council by a mere five-vote margin over Stephen Deptula.
I got to know Stephen during the election. You won't meet a nicer man, nor one with a more distinguished background. He and I were among nine candidates competing for four spots on the Monmouth council, but were the only candidates who put up signs, and that's where Stephen showed real decency and integrity. Stephen and I had placed signs along the S-curves leading to/from Independence. One day, someone came along and pulled out all the campaign signs there and tossed them into brush and into the street. Stephen gathered his signs and put them back up. He saw my signs in the street had been run over by cars. He collected them, took them home, washed them off, and then replaced them where they would continue to compete with his own signs.
So it was that when the election-night results came in and I saw that Steve had beaten me out for the fourth spot on the Monmouth council by nine votes that I happily congratulated him. It was great to see such a terrific guy elected. But, by the following morning the vote tally had changed.
Through it all, Stephen has been tremendously encouraging and supportive, and is going to bring me up to speed on the city's budget (he serves on the Budget Committee).
Surely it has occurred to Stephen as it has to me, that washing and replacing my signs on one of the most traveled sections of road could have made that five-vote difference.
The decency and integrity it showed to put my signs back and, having lost, to extend offers of help as I take office, impress me to no end.
Thom Steinke
Monmouth
Oh Joy to the World
Many years ago, when we used to get comics in the paper, I came across this (B.C. comic by Johnny Hart) and it so profoundly affected me, I clipped it and have had it on my fridge for nearly two decades now.
Although the paper and ink are faded and frayed, the truth of the words are immutable:
B.C. by Johnny Hart:
It seems to me that since the "fall"
Without even thinking it odd —
That man has had no trouble at all
Believing he can be god.
How he would do this, I cannot conceive,
Tho he certainly thinks that he can
— and yet, he cannot bring himself to believe
the God became ... a man.
Merry Christmas.
Carolyn Huff
Dallas