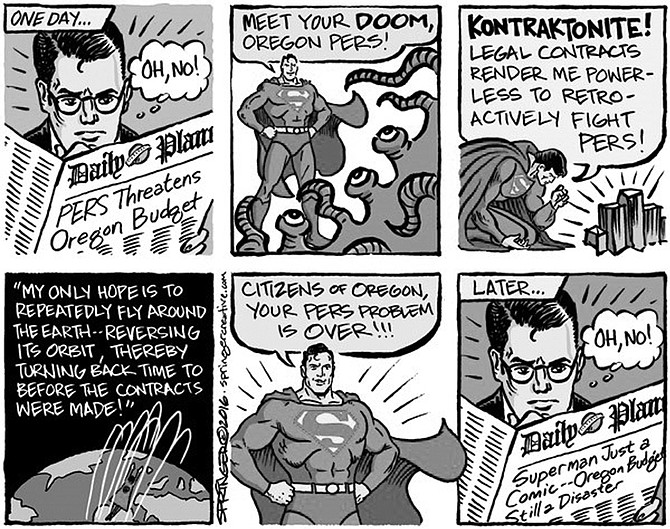 Don't talk behind our back. Just tell us. Help us get better.
That is JD Shinn's request of the Dallas community. The new chief executive officer of the Dallas Area Chamber of Commerce isn't afraid to hear compliments or complaints.
He's heard plenty of the latter: Communication is bad.
Follow through is lacking.
Don't join the chamber; they don't do anything worthwhile.
"That one hurts, but it's a real perception," Shinn said during his "state of the chamber" address on Monday. "'There is nothing applicable to business going on there.' If that is true, this thing needs to blow up and go away. I don't think it's true, but it's a real perception."
Shinn wants to find the truth behind those perceptions and address it.
In the spirit of collaboration — something Dallas is good at when it gives it an honest effort — Shinn also asks a favor of those who lodge complaints: provide solutions.
If something is off, tell him or a chamber board member how, in your opinion, it can be fixed.
Rebuilding — and the chamber does need to be rebuilt — is intricate business and more ideas, not fewer, make the work easier.
Shinn appears to want to piece together solutions one conversation at a time; keep what is working and change what is not.
We think that is wise — more so than tearing the whole thing down and starting over.
Shinn used a timely analogy about losing control while driving on ice; you over correct, you will crash your car.
He appears to have a steady hand on the wheel. Let's help him steer the car through this icy patch because he can't do it by himself.
If you have concerns and suggestions, seek Shinn out, if he hasn't found you already.
Dallas, and its chamber of commerce, will be better for it.