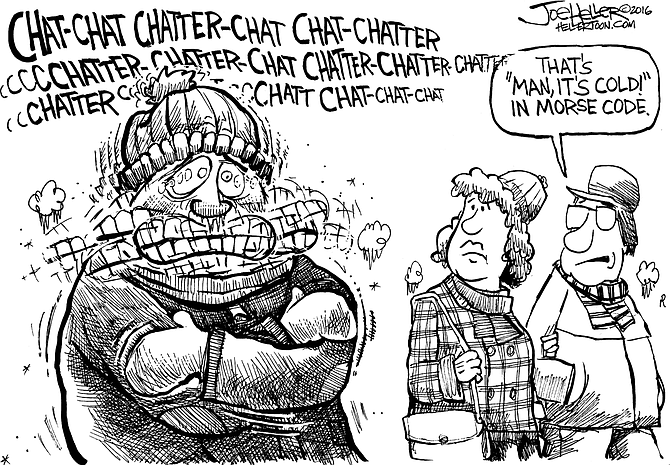 Dance troupe raises money, food
The Polk County France School of Dance would like to thank all the dancers and families that helped with the Dec. 13 performance/food drive at LaCreole Middle School.
We collected $252 and 420 pounds of food for the Dallas emergency food bank. The France studios have collected over 60,000 pounds and thousands of dollars for Marion-Polk counties. Admission to the performance was three cans of food or $3 per person and per dancer. All proceeds benefit Dallas Food Bank.
Thank you for giving us the opportunity to rent LaCreole. We will be having our next performance/food drive at LaCreole in late May.
For more information, please contact us at 503-390-3481, www.fsodance.
com, like us on Facebook.
Linda France Martin
Keizer
Dallas community pulls together
We at the Dallas Food Bank would like to extend a heartfelt thanks to Safeway and the Dallas community for the enormous success of the Thanksgiving "Turkey Bucks" fundraiser.
Safeway collected $11,154 to donate over 3,222 pounds of food to the Dallas Food Bank. These donations allowed about 200 families to partake in a traditional Thanksgiving meal.
We also would like to say a big thank you to the Dallas Merchants Association for their donation of 28 turkeys.
Thanks again to all for making Thanksgiving a special, delicious and happy day for these families.
Mona Ordonez
Dallas Food Bank
Reader shares own candy failures
We have been enjoying your feature articles regarding the I-O staff making Christmas candy, and we give you a huge kudos for "sticking" with it (pardon the pun).
I would like to share this 35-year-old story about the candy maker who resides at our home.
Greg is known for his wonderful peanut brittle, and has even received some high marks at our local fairs for it.
However, when he made his first few batches, it resembled peanut syrup. We raise chickens, and keep a "chicken bowl" that receives leftover stuff from the kitchen (non-meat stuff). So we rationed maybe the chickens would like the peanuts that was in the syrup state.
We fed the chickens, and the next day, three of our birds were sitting in the coop with their heads down and not moving. I picked one bird up, and instead of squawking, it just looked at me, closed beak.
I noticed its beak seemed to be sealed shut. You guessed it; the peanut brittle syrup had sealed the poor bird's beak closed. So, after working the beak open, we looked for the remaining syrup to get it out of the coop, and it was gone.
What we also noticed was a small hole under the fencing in the coop. Strange, the hole wasn't there before.
A few days later, one of our neighbors told us their dog had vomited in their house, and the vomit contained peanuts.
I guess even if your candy making isn't as picture perfect as it shows on the internet, if it's eatable, then you're still in the game.
Deb Darr
Falls City
Editor's note: We appreciate you sharing your experience, Deb Darr and family. We will keep working on our baking and candy making skills.