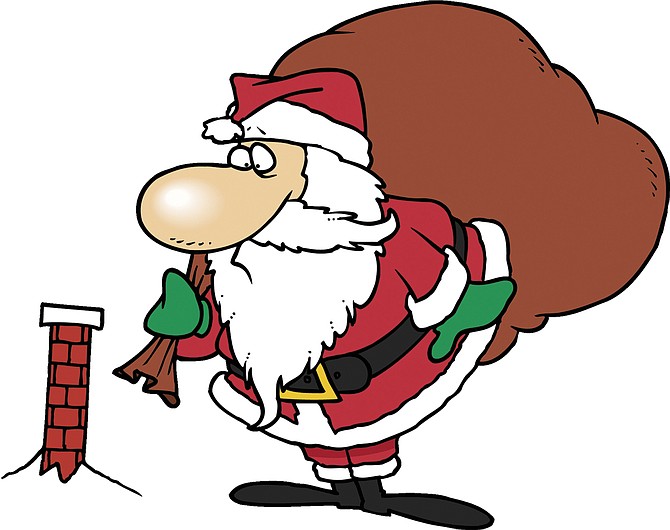 Dear Santa,
I would really like the RV Lego set for Christmas. Thank you for your helpers. I love you Santa!
From Parker
Dear Santa,
All I want for Christmas is a real Raichu (Pokemon) or a stuffed Agumon.
Ashlyh
Dear Santa,
This year for Christmas, I would like the Lego modular building town hall. If this is not possible, I would like the Lego modular building pet shop. A couple of other things I would like are Magic: The Gathering cards, Lego City sets, Lego base plates, and a few surprises. My dog Smokey would like a new mount (bed), my parents would like new furniture, and my brother Jonathan would like a load of coal.
Sincerely,
Joshua
I love you dear Santa!
I would like all the Halos for Christmas. I also would like a Stormtrooper. I would like some cowboys stuff. And a Harry Potter wand. And a big thing. And the battle bots. And the Uno Attack.
Love,
Zachary
To Mrs. Claus and Mr. Claus,
All I want for Christmas is to be with my family.
Arianna
Dear Santa,
For Christmas, I want a monster. I believe in you.
Tazendra
To Santa,
Santa, I have some questions. My first question is how do you get around the whole world in just one night? I just think it's a little weird that you can do it in one night. Well, I hope nothing goes wrong before Christmas. Well if there is a Mrs. Claus, can you say hi for me please?
Logan
Dear Santa,
We have kittens if you don't know. Are you friends with the tooth fairy, easter bunny or leprechaun? What I want for Christmas are Pokemon DS games and an ant farm. The kittens are very smart. Thank you for the PS4. We got a game called Battlefront. It is very fun.
Zack
Dear Santa,
I want Elf on the Shelf, and my mom doesn't have enough money to buy one, and my friend told me we could either buy one or write a letter to you. I know that this is for an Elf on the Shelf, but can I ask if I can get a really big art kit because I really want one? Will the book and everything else come with, that is if there's other things are with it? You are really cool.
I'll make sure I put out chocolate and regular milk with oatmeal raisin, chocolate chip, raspberry cheesecake, and other cookies. Don't worry, I'll put some reindeer food (magic) and carrots for Comet and the others.
I'm sorry I can't remember all of their names (Comet is my third favorite one, but I think all of them are my first, even Comet).
I don't know if it's true, but (Comet's farts stink). Ha ha ha.
Questions for Santa: Will he/she come with a name, or can you name him/her?
Will he/she come back next Christmas on the same day? I can't touch him/her, right? Does it cost anything?
I will always believe in you Santa Claus.
You're awesome, cool, amazing, funny (with Christmas jokes); you do have big feet though.
Anonymous
Dear Santa,
How was your weekend? May I have a real puppy, a talking robot, a model shark, a baby mole, a germs book, an action figure, some new clothes, a snowy day, a remote control car, and a scooter.
Etram
Dear Santa,
I know that other kids need elves on the shelf too, and I already have one, but some people get three without even asking. So I wanted to know if I could have one more elf. My elf Sally is still moving, but she hasn't been moving very much. She also seems lonely too. And looking for her hasn't been very much fun either, because she barely does anything. So I wanted to know if I could have another elf, suggesting a boy elf too. I really want to have a trouble maker elf. I think it would be very fun. Also, if you can, my friend Alexis would like an elf on the shelf too, but make sure it goes up high because of little kids at her house.
Jordan
Dear Santa,
This year for Christmas I would like a gymnastics bar (with chalk, special bar) for me and my doll, a beam for me and my doll, grips for me and my doll, a foam mat, a doll gymnastics mat, a doll hair tie and suit, a doll hulahoop, and a medal.
Annabelle
Dear Santa,
Please bring me a big playmobile set or an iPod please. Thank you for all your work. I will leave you a treat!
Faith