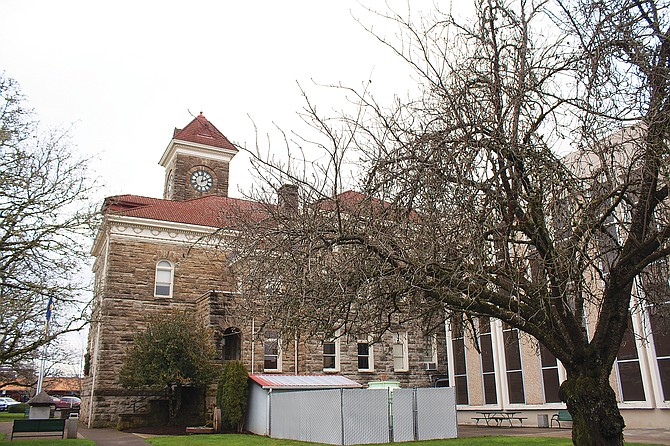 DALLAS — The Polk County Board of Commissioners will decide in early January whether to move forward on a possible 10-year, $10 million facilities maintenance bond.
Greg Hansen, county administrator, made the recommendation to place the bond on the May 2017 ballot.
If approved, it would cost an average of 20 cents per $1,000 of assessed value on properties.
The bond would be used for improvements to existing buildings only, not new construction.
"We need to make a decision the first or second week in January," Hansen said.
How would it be spent?
Courthouse complex — $6.65 million
Polk County Fairgrounds — $1.5 million
Polk County Jail — $500,000
Equipment and furniture — $450,000
Public Works — $400,000
Academy Building — $200,000
Contingency — $300,000
Total — $10 million
He said the board would consider the matter further at either its Jan. 4, 2017, or Jan. 11, 2017, meeting. Those meetings begin a 9 a.m. at the Polk County Courthouse conference room, 850 Main St., Dallas.
If the board approves moving forward, it would schedule a hearing to take comments from the public on the proposal for Feb. 15, 2017, at 9 a.m. Open-house meetings are slated prior to that hearing.
The board would make its final decision on the bond on March 1, 2017. The deadline to file it with the county clerk is March 16, 2017.
A recent study identified more than $8.5 million in needed improvements at the county buildings, including the Polk County Courthouse complex on Main Street in Dallas, the Polk County Jail, and Polk County Fairgrounds in Rickreall.
The study didn't include needs at the Academy Building, which had a significant upgrade five years ago, and public works facilities.
"Not having adequate fund to address these maintenance needs with the county operating budget, it is necessary to look at funding options to finance these needs prior to them escalating in cost substantially," Hansen wrote in a memo to the board.
Recommended improvements include: new roofs at the courthouse and jail; exterior repairs on the courthouse; parking lot improvements at the courthouse, fairgrounds and the Academy Building; main building renovation at the fairgrounds; HVAC upgrades and window replacement at the courthouse; ADA upgrades at the courthouse and fairgrounds; asbestos abatement; basic restoration of the old courthouse building; seismic upgrades; and emergency generator and security upgrades.
Taxpayers finished paying off the county's road bond this year, which amounted to 51 cents per $1,000 assessed value. That bond was approved in 2006.
Hansen said he recommended using $1.4 million to pay off the remainder of the Academy Building renovation, but the board preferred to use that money for upgrades at the courthouse complex.
The county will continue to make regular payments on the Academy Building balance.