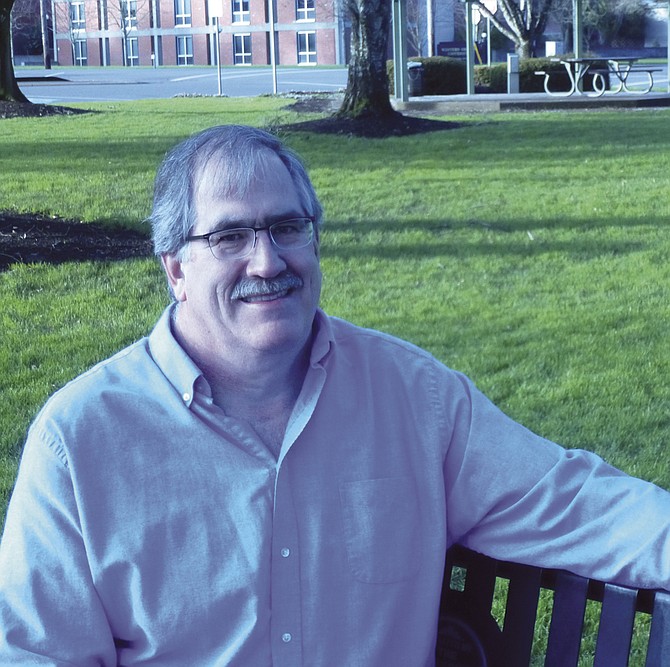 MONMOUTH — The city of Monmouth has completed more projects in the last decade with Mayor John Oberst at the head of the dais than it has in the 30 years prior to him taking office.
Projects completed ranged in scope from replaced sewer pipes to building a dog park, the splash fountain and amphitheater at Main Street Park, to the expansion of the Monmouth Senior Center.
On Tuesday, city councilor Steve Milligan will take the mayoral seat, having won the November election. A reception for Oberst and outgoing councilors will be held at the Tuesday council meeting at 7 p.m., along with the swearing in of Milligan as mayor and three new councilors.
Oberst didn't run for another term, partly because of his leadership philosophy.
"This is very much a personal opinion, but I believe it's important to have turnover in leadership, and opportunities for new leaders to come along and make changes in communities," Oberst said. "The only way a community stays vital is for that turnover — for younger people to serve, new people to serve. I just had this feeling that it was time to give somebody else a run at it."
Admittedly, serving as mayor for 10 years can wear on a person, Oberst said.
"It takes exactly as much time as you allow it," he said. "I thought, I want to put my energy into other things."
Oberst has been key in many benchmarks in Monmouth. He is the one who started the ball rolling to turn the city from the last dry town in Oregon to allowing beer and wine sales.
"I was the one who asked the question," Oberst said. "When Marketplace (Monmouth grocery store) shut down, someone had to ask the question. The s-curve would have been filled long ago with Waremart, but when they found out we had a dry law, they moved right across the (city) line so they could sell beer and wine."
Oberst and others collected enough signatures to put it on the ballot. The measure passed by 57 percent.
He saw it as economic development.
"We were shipping money out of town — literally millions of dollars a year just on food purchases at places that also happened to sell beer and wine," he said.
Once he took the mayoral seat, Oberst joined committees with the Oregon Department of Transportation, which created contacts that came in handy for the city of Monmouth.
"We have two state highways in town, and someone needed to know how to work with ODOT, and that was me," Oberst said.
Not all of Oberst's plans for streets and infrastructure have come to pass — plans to build out the rest of the s-curves on Highway 51 were pushed back. But his connections with ODOT's Matt Garrett have paid off.
The work ODOT had planned on Highway 99 through town went from a simple repaving project to include an entire streetscape and redesign of intersections.
"That's stuff that's been a direct result of stuff I've done," Oberst said.
Oberst said he is proud of everything the city — employees and councilors alike — has accomplished for the betterment of Monmouth in the last decade.
"I give huge credit to councils and staff for all the projects, and the citizenry for getting the citizen engagement off so beautifully," he said.
He is particularly proud of Monmouth Engaged, just completed this year.
"Monmouth Engaged, to me, is a huge thing, because we reached out to the citizenry and said, 'what do you want,' in a way that we had never done," Oberst said.
It's not the end of public engagement for Oberst, who may apply to be on the restaurant and retail committee through Monmouth Engaged.
"I might have something to offer to that group," he said. "I'm sure I'll be around: You can't keep a good loud-mouth down."