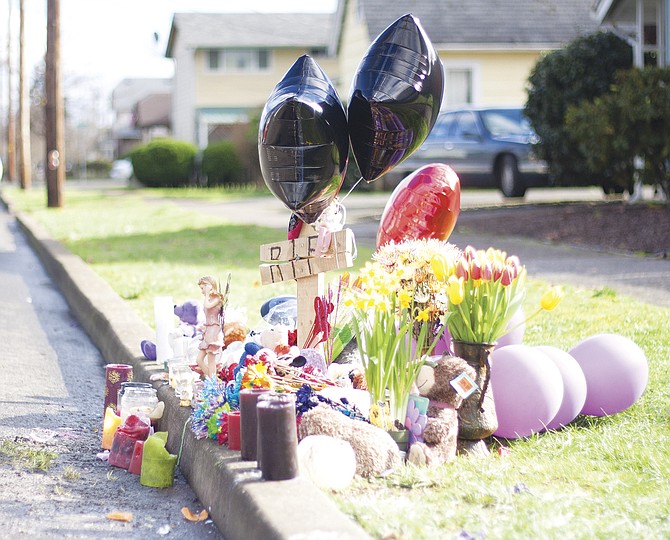 DALLAS — A young girl was killed Friday night in Dallas in a collision between a car and pedestrian.
Officers responded to a report that a person had been hit by a car near the intersection of Washington and Shelton streets at about 6 p.m. Friday.
Dallas Police Lt. Jerry Mott said the girl was crossing Washington Street from north to south at the unmarked crosswalk at Shelton and was about two-thirds across when an eastbound sedan struck her.
The girl, Arianna Mattson, 12, was taken to the hospital but did not survive her injuries, according to police.
Dallas Police did not release the girl's name due to her young age or the driver's name. A death notice was submitted to the Itemizer-Observer (see Obituaries, Page 6A). LaCreole Middle School included her name with her family's permission in a post on its Facebook page about counseling available for students on Monday.
Mattson was a sixth-grader at LaCreole.
Mott said there was no indication speed or impairment from drugs or alcohol. He added the driver was not distracted, sleepy or having medical issues that could have contributed to the crash.
Visibility on the dark and rainy night could have been a significant factor in the accident Mott said. He said the street light on the south side of the road was working, but the light on the north side was out at the time of the accident.
"I believe the driver just didn't see her." Mott said. "There's nothing to suggest the driver has done anything criminal."
As the crash resulted in a fatality, the Polk County District Attorney's Office will make final decisions on the investigation.
A celebration of life for Mattson will be at 1 p.m. Saturday at Sundial Mobile Home Park Community Center, 2300 Lancaster Drive SE, Salem.