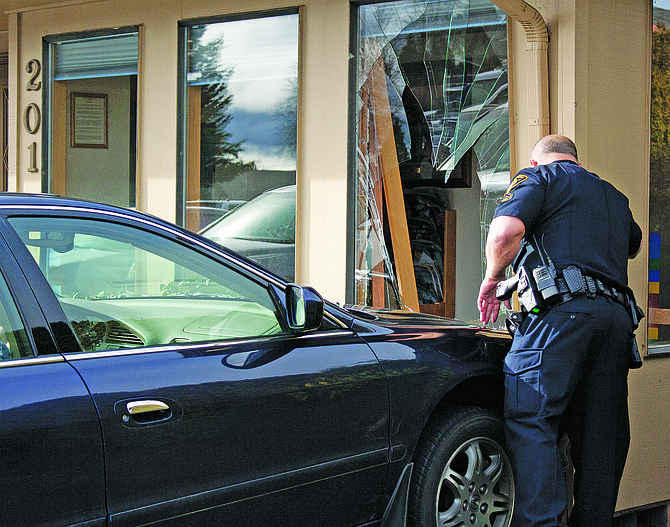 DALLAS — No one was injured in a Monday morning crash in Dallas in which a car ran into a building.
At about 11 a.m. police and firefighters responded to a report of a car crashing into an office in Ellendale Plaza at 289 E. Ellendale Ave.
The driver of a blue Acura sedan appears to have accidently drove over concrete wheel stop and sidewalk curb and into the lobby of Weston K. Morrill Dentist Office while trying to park.
The car damaged the outside wall of the office and broke a window. The car suffered front-end damage.
Dallas Police did not issue a citation to the driver of the Acura.