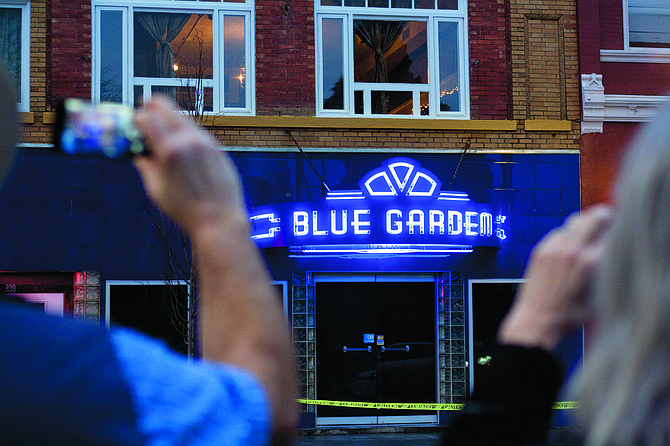 DALLAS — It was a moment 30 years in the making.
Just after 5:30 Thursday evening, the crowd of about 50 people began the count down: "Ten, 9, 8, 7 ..." At "one" the bright neon lights of the restored Blue Garden sign flickered on.
The crowd cheered and took photos of the glowing centerpiece of the refreshed facade on the downtown Dallas building.
Owner Bob Collins has months of work to do inside the building before he can open part of what will be a restaurant and lounge this spring.
But Thursday, the bright blue lights received a warm welcome on Main Street.