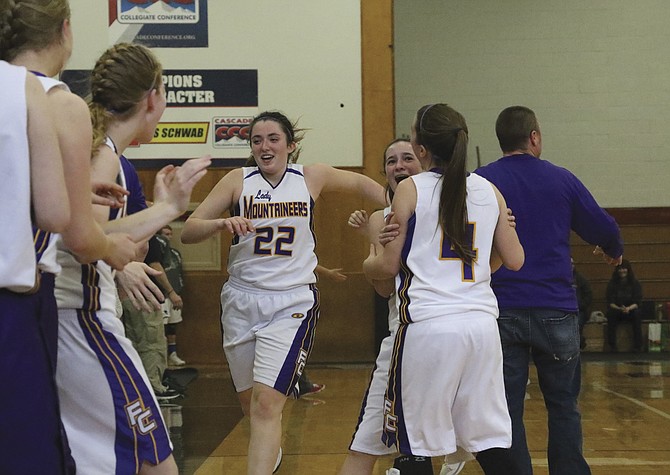 PORTLAND — Falls City's girls basketball team's bid for a return to the state playoffs fell a game short.
The Mountaineers lost to Willamette Valley Christian 35-25 on Saturday in the third-place game of the Casco League Tournament, ending the team's season.
Brittany Varney scored a game-high 18 points in the losing effort.
The Mountaineers opened the tournament with a 25-24 win over Livingstone Adventist on Friday — a game that saw the Mountaineers trail 11-2 after the first quarter and 22-12 in the second half.
"We were encouraging each other the whole game," Allison Kidd said. "We weren't being negative, which was nice."
The Mountaineers ended the game on a 13-2 run.
"We just asked our girls to play good defense," Tiauannah Davis said.
On Saturday, another slow start, this time being shutout in the first quarter, proved too much to overcome.
The Mountaineers finished the season with a 15-10 record overall and a 9-7 mark in league play.
"We talked about all year that all we can control is our attitude and our effort," Mountaineers coach Micke Kidd said. "One thing I can say about these girls is that they don't quit. They keep playing."
Allison Kidd earned first team all-league honors, Varney received second team all-league recognition and Davis earned an honorable mention for their efforts during the season.
"I thought our girls had a great season," Micke Kidd said. "I am very proud of their effort and am looking forward to next season."