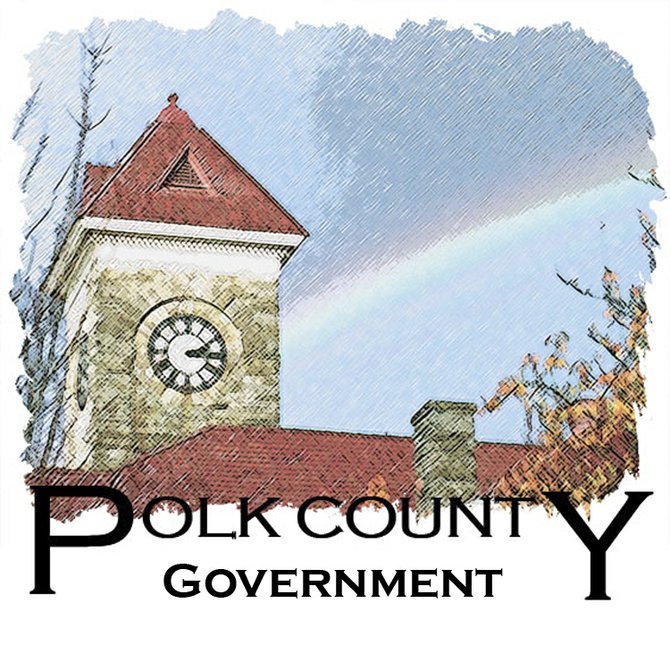 POLK COUNTY — The Polk County Board of Commissioners will hold a public hearing Jan. 13 on proposed land use regulations on medical and recreational marijuana.
The board will consider and take comments on the proposal developed by planning staff and reviewed by the Polk County Planning Commission during three previous meetings.
Proposed amendments to the Polk County Zone Code will allow the county to implement House Bill 3400, the legislation that administers legal marijuana.
Local jurisdictions are allowed to govern the "time, place and manner of medical and recreational marijuana uses in certain zones."
The board may deliberate after the public hearing for select another date to deliberate the issue, said Austin McGuigan, the community development director.
Planning staff has recommended — and the planning commission accepted — allowing marijuana production on land zoned exclusive farm use (EFU) and other zones where farm use is allowed, including "farm/forest," (FF) "farm/forest overlay," (FFO) and "timber conservation" (TC) zones.
Areas zoned "light industrial" were selected for processing and wholesaling marijuana, and the Rickreall unincorporated community industrial zone (in the western, eastern, and southern margins of Rickreall) for marijuana processing, wholesale use and marijuana testing.
Lands zoned light industrial are located within the urban growth boundaries of cities, an area planning staff believed was appropriate for processing and wholesaling activities.

Retail and medical sales in the county (outside city limits) would be restricted to one area in the Northwest Polk County Community Commercial zone, near the unincorporated communities of Grand Ronde, Fort Hill and Valley Junction.
"Retail sales of marijuana and medical marijuana dispensaries are anticipated to occur primarily inside city limits where the greatest supply and concentration of retail space exist, as well at the largest markets for consumers," said the planning staff report dated Dec. 8.
Testimony from residents in the area suggested that area of the county has a market for a medical marijuana dispensary, the report said.
"Staff found it unlikely that urban consumers would leave urban markets specifically for retail and medical marijuana items in Northwest Polk County," the report read.
Learn more
What: Polk County Board of Commissioners public hearing on proposed land use regulation regarding medical and recreational marijuana.
When: Wednesday Jan. 13 at 9 a.m.
Where: The Polk County Courthouse conference room, 850 Main St., Dallas.
For more information: 503-623-8173.