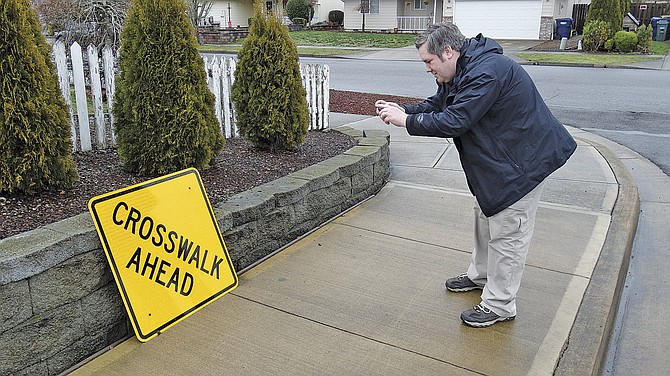 INDEPENDENCE — See something awry in the community? Don't try to remember to let city hall know about it later; download the IndyWorks app for free and report it on the spot.
The app for Android and iPhone allows citizens to report issues such as potholes, broken streetlamps or overgrown vegetation, as well as ask questions about Independence city government.
"What this does is let the resident submit different types of requests that automatically starts a whole chain of events on the backend," IT Manager Jason Kistler said.
Citizens are notified of the progress of their complaint or report. Other residents may choose to follow the progress, too.
For example, a citizen may report a pothole on a main street in town — complete with a photo, if they like.
"So say someone else sees it and they say, 'yeah, I want that fixed, too,'" Kistler said. "They hit 'follow,' and any updates you get, they will also get. It's a whole different level of transparency going on."
Submitting a report is slightly more complicated than posting to Instagram or Facebook from a cellular device. The app may also be accessed via the city's website for people who would prefer not to use their cellphones that way, Kistler said.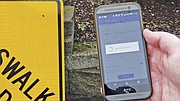 Just about 24 hours after a broken crosswalk sign was reported using the app, public works had repaired it.
"We assign a typical amount of time that it would take to resolve that problem," Kistler said. "So if it goes beyond that time, a manager will get alerted as well as the employee in charge of the problem."
Kistler said he hopes the app will help curb communication issues between city government employees and citizens.
Before, either the complaint is made and fixed without the citizen knowing when or how; or a city worker doesn't get all the information he or she needs to fix the concern, Kistler said.
"Also, let's say someone scribbles something down on a sticky note because they're on the main phone and things are blowing up," he said. "And it falls through the cracks. And you have another upset citizen."
Now, even if someone makes a report at the front desk, someone can enter it straight into the IndyWorks system.
The app was created with PublicStuff, and costs the city $5,000 per year for the setup and ongoing maintenance.
For more information: ci.independence.or.us.