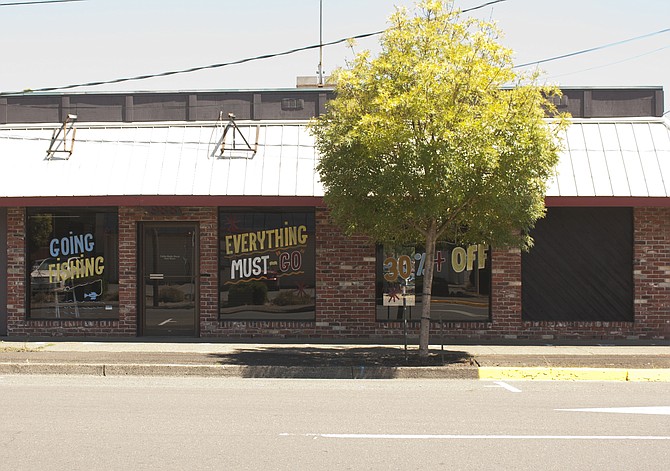 DALLAS — Dallas city council approved purchasing the old RadioShack building at the corner of Washington and Jefferson streets in downtown Dallas Monday night.
The city will pay $286, 421, including interest, over 10 years to buy the building from owners Richard and Sharon Solheim.
With the purchase, the city will own the majority of the block, which also contains Dallas' Fire & EMS stations. Polk County owns a parking lot on the block.
City Manager Ron Foggin said the city doesn't have specific plans for the property yet, but is considering future facility needs with the purchase.
Possibilities include expansion of the fire or ambulance stations or building a "public safety building" he said.
"The goal is to give the city control of that block, so as we need to expand, we have the property," Foggin said.
Foggin said while those plans develop, the city wants to lease the building. He said the structure needs minor electrical work and an upgrade to the restroom to make it accessible to those with disabilities before it will be available.
He expects that work to be completed soon and the building listed for lease in the fall.
Foggin said the owners offered Dallas the building for $275,000 and the city negotiated a selling price of $262,000. The Polk County Assessor's Office's had the value at $258,000.
"They've owned the building for quite a long time and they've always seen the city owning it in the future," he said.
The purchase was approved unanimously by the council.
In other business:
The council, acting as the Dallas Urban Renewal District Board, declined to purchase the former Dallas armory property at 817 SE Church St., from current owner Oregon Military Department.
The district had considered purchasing the property with redevelopment through a public-private partnership in mind after the armory was demolished in 2012.
The discovery and removal of underground oil storage tanks delayed the sale.
Department of Environmental Quality Department-required monitoring of the site prevents the district from taking possession of the property until spring 2017 at the earliest, if it decided to buy it.

That leaves little time to recoup the investment before the district expires in 2024.
For more information on that decision, see the July 27 edition of the I-O.