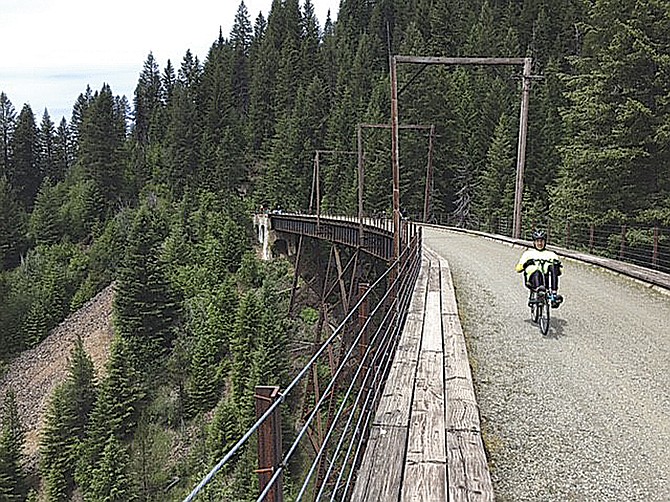 The Polk County bicycle club, named the Polk Pedalers, is an adventurous group.

In June, nine riders pedaled a whole week in the middle of some of Montana's most beautiful valleys. Each day was a ride about 60 miles long. Some of the riders cycled every mile while others rode the morning until lunch time. How about a lunch in a small Montana town? Noxon, Mont. is such a place, where the local saloon is the only open venue, which happens to make great burgers.

These Montana watering holes display walls covered with local news, trophy mounts and old photos, like the 1947 photo of Uncle Bill's fishing trip to Crystal Lake. Looking at the ceiling you'll see hundreds of one dollar bills tacked there.

"We knew we were in the heart of Montana when you see elk, bear, cougar and moose mounts on every wall," club vice president Wayne Sitkei said.
Local fare was the plan all along. By eating at mom and pop restaurants and sleeping at small motels, the true feel of Montana was present. It couldn't have been better. The highlight ride was an old railroad converted to a bicycle path called the Hiawatha trail. It treats you with a pair of mile long tunnels and 250-foot-high trestles through the continental divide of the Bitteroot mountains.
If you're interest is piqued in riding with a fun group that caters to all level of riders, contact this bike club. You can email or call the club president Dick Dye at dyegrannies@gmail.com or 503-338-9419.