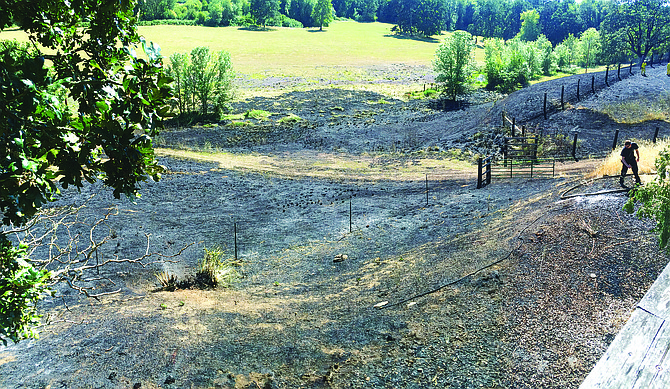 POLK COUNTY — Two residents were evacuated, but major damage and injury were avoided in a field fire Saturday on Zumalt Road.
At about 2 p.m., the owner of the property called 911 to report his field was on fire. Firefighters from Polk County Fire District No. 1, Southwest Polk, Falls City, Dallas Fire & EMS and Oregon Department of Forestry responded and had the fire under control in about an hour.
The fire burned approximately five acres and caused minor damage to the deck of the house on the property.
Polk No. 1 Capt. Mike Rusher said the first priority was to protect the homeowners and their home.
Fire officials said the fire started while the homeowner was mowing the grass around his residence.
Deputies from the Polk County Sheriff's Office assisted notifying other residents in the area of a possible evacuation.
Only two residents in the immediate area of the fire were evacuated and were able to return to their home.
An engine from Salem Fire and an ambulance from Falck assisted with staffing Polk County Fire District No. 1's station while crews battled the blaze.
No injuries were reported.
Fire officials remind residents that during fire season, it is critical to create "defensible space" around homes of 30 to 100 feet.
Suggestions include clearing all flammable vegetation by raking leaves, dead limbs and twigs; removing leaves and rubbish from under structures; removing dead branches that extend over the roof; and mowing grass regularly and in the mornings.