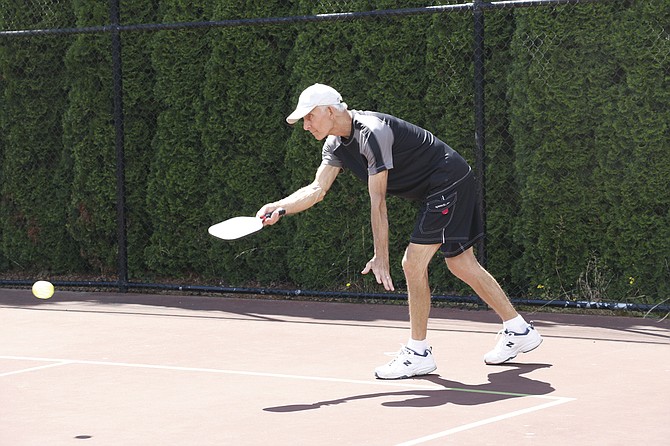 DALLAS — When the city of Dallas brought adult recreation programs back in 2013, the goal was simple — give people a way to stay active.
"The original goal was to get adult recreation going," David Brautigam said. "We wanted to establish it, make sure it ran well and was successful. The way to do that was through mainstream sports."
Basketball, volleyball and softball leagues soon popped up and have grown each year. The basketball league has doubled in size from eight teams to 16, Brautigam said.
Now the goal is shifting from establishing adult recreation to offering something for people of all fitness levels.
Things like pickleball, played during the summer, gives older adults an option for getting involved. Now, the city is ready to cast a wide net, Brautigam said.
The city started offering pingpong, played every Wednesday, Thursday and Friday from 7 to 8 a.m. and noon to 1 p.m. at the Civic Center, and a walking club that meets at Roger Jordan Community Park (days vary).
The Triathlon Field Games, consisting of bocce ball, corn hole and disc golf will be held for the first time Saturday at 11 a.m. (registration due Wednesday (today)).
"We're really trying to get people 25 to 70 years old involved in a variety of sports," Brautigam said.
In addition to mainstays like coed and men's softball, which begin in June and July, the city will hold a tennis tournament in August, a Halloween run in October, disc golf and corn hole tournaments, and is gauging interest for an adult flag football league.
People have begun to notice the increased options.
Margaret Pearce, walking club organizer, said activities like the club give people of all fitness levels a chance to become more involved and they are taking advantage of it.
The city also offers programs for kids, including the Mighty Mites program. The latest iteration, which begins Saturday (registration due Friday) hopes to continue increasing in size.
"We started with 30 kids and last time out, we had 65," Brautigam said.
Whether it's an intense game of basketball or a leisurely stroll through a city park, the city of Dallas looks to expand its offerings.
"We want to continue to build on this. Having a variety of things to choose from is really important to us," Brautigam said.