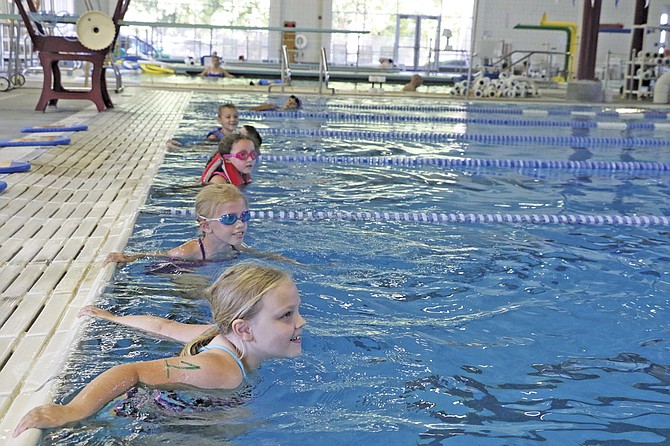 DALLAS — At this point, the Dallas City Council hasn't voted on plans to close the Dallas Aquatic Center.
It did approve a motion at its May 16 meeting to explore other funding methods to pay for expenses at the aquatic center.

The motion, which reads that the city will "pursue other revenue streams for the aquatic center, primary funding, for the purpose of removing it from the general fund. This motion implies that within the fiscal year, this council will strategize and submit a plan for funding the aquatic center separate from the general fund."
Councilor Micky Garus made the motion, which passed on a 5-4 vote, with Garus, and councilors Bill Hahn, Jackie Lawson, and LaVonne Wilson voting in favor. Councilors Jim Fairchild, Kevin Marshall, Murray Stewart and Ken Woods voted against it. Mayor Brian Dalton cast the deciding "yes" vote to pass the motion.
Councilor Kelly Gabliks was excused from the meeting.
Concern among citizens about closing the aquatic center likely stemmed from a budget committee meeting on May 2, when Garus asked a question about transferring the budget for the aquatic center to other needs, such as streets, police and fire.
He said the city should think about making those areas a higher priority than the center.
Others at the meeting encouraged him to bring that issue before the council because making that decision in a budget meeting would essentially close the center.
Garus did not make a motion to change that line item on May 2, instead bringing the issue to the May 16 council meeting.
In the current budget, expenses at the center are about $826,000 with revenues at $465,000. The $340,000 difference is paid out of the city's general fund.
"When it's all said and done, the center generally averages between 55 and 60 percent coverage, which for an aquatic center is pretty typical with other (publically operated) aquatic centers around the state," said City Manager Ron Foggin.
He said in conversations with councilors, he hasn't found support for the idea of closing the center.
"Most of the councilors that I've talked have committed that we're not closing the aquatic center. They committed to keeping it open," he said. "They recognize the importance of the center to this community and the livability aspect is extremely important to the council."