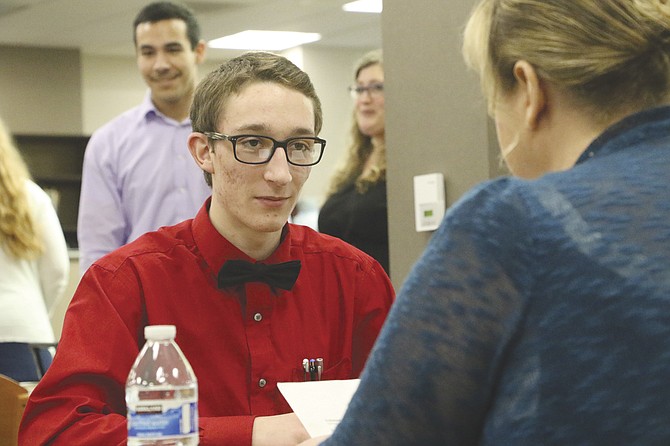 Polk Museum to host 'Family Day'
Saturday is "Family Day" at the Polk County Museum beginning at 1:30 p.m. Hosted by the Polk County Historical Society, the event will feature fun activities for kids including a scavenger hunt, dress-up, and vintage period costumes.
Demonstrations on spinning and weaving, quilting and handiwork, and blacksmithing will be going on, as well.
Admission and refreshments are free. The museum is at 560 S. Pacific Highway West (99W), in Rickreall.
For more information: 503-623-6251.
Faith Evangelical to host bluegrass jam
The Faith Evangelical Free Church will host a bluegrass music jam from 7 to 10 p.m. on Friday in the community room, 2290 E. Ellendale Ave., Dallas.
All are welcome to come listen or participate. Bluegrass instruments only.
For more information: Steve, 503-399-6114.
Sell craft supplies Saturday at MSC
The Monmouth Senior Center will host a craft supply sale from 10 a.m. to 4 p.m. on Saturday.
Tables cost $10 to sell supplies. It is free to attend.
Come reduce the size of your stash and earn some money.
For more information: 503-838-5678.
Program offers free tax help to seniors
AARP Tax Aide program will provide tax assistance for low- to middle-income senior citizens in Dallas and Monmouth now through April 15.
Dallas assistance will be at Northwest Senior and Disability Services, 260 NE Kings Valley Highway, from 8 a.m. to 4 p.m. on Mondays. For more information: 503-831-0581.
Monmouth assistance is at the Monmouth Senior Center, 180 Warren St. S., from 9 a.m. to 5 p.m. on Thursdays, and from 9 a.m. to 1 p.m. on Saturdays. For more information: 503-838-5678.
St. Thomas to host Holy Week events
St. Thomas Episcopal Church will host a series of events for Holy Week at the church, 1486 SW Levens St., Dallas.
On Sunday at 10 a.m., Palm Sunday will start with the Procession of the Palms. On March 23, Wednesday Tenebrae, service of shadows and darkness, will be at 7 p.m. Maundy Thursday, March 24, will be celebrated with Seder dinner from 5:30 to 7:30 p.m. followed by a stripping of the alter. Reservations are required for dinner by calling 503-623-8522.
Good Friday, March 25, will be celebrated by the Stations of the Cross, followed by music and meditation and the liturgy of the passion from the Book of Common Prayer from 12:30 to 3 p.m. Attendees may come and go as their schedule allows.
On Easter Sunday, March 27, the Holy Eucharist will be at 10 a.m.
Dallas seniors to host soup, pie sale
The Dallas Area Senior Center will host its St. Patrick's Day Soup and Pie Sale from 10:30 a.m. to 2 p.m. on Friday at the center, 955 SE Jefferson St., Dallas.
Soups will include chicken, split pea and ham, clam chowder and taco soup. Bread, pie and drinks also will be available.
Lunch is $6 for adults, $3 for children 10 and younger.
For more information: 503-623-8554.
Library 'Friends' to host two day sale
The Friends of the Independence Public Library will host a book sale from 10 a.m. to 4 p.m. on Friday and Saturday at the historic Independence library, 311 S. Monmouth St.
The event will include a $5 bag sale.
Living Well Series to start Thursday
A six-week workshop featuring practical skills for living with diabetes will be offered at the Flaming Medical Center, 1000 SE Uglow St., Dallas, from 1 to 3:30 p.m. starting on Thursday and going through April 21.
Self-management skills that will be taught include working with a health care team, managing symptoms and medications, solving problems, setting weekly goals, getting support from family and friends, and learning how to be active and eat well, which impact blood glucose.
The workshop is designed to complement and enhance medical treatment.
Class materials, including a course book and CD, are provided without charge. The workshop is free.
For more information: WVP Health Authority, 503-587-5129.
Monmouth soup, pie sale Thursday
The Monmouth Senior Center will host its St. Patrick's Day Soup and Pie Sale from 11 a.m. to 1:30 p.m. on Thursday at the center, 180 Warren St. S.
Cost is $3 for a large bowl of soup and $2 for a slice pie. There are five different varieties of soup. Some of the favorites are corn chowder, chicken noodle and vegetable beef.
Proceeds from the sale benefit the general fund.
For more information: 503-838-5678.
Quilter is featured artist at library
Quilter Janice Ames is the Dallas Public Library "Art Wall" artist for March.
Ames learned to sew as a young teen. Since then, she has honed her talents to make clothing, craft items, and quilts. Her quilts displayed at the library are considered modern in style.
Modern quilting respects the artistry and talent of the tradition of quilting, while allowing the quilter to challenge the "rules" by using such things as bold colors and prints and improvisational piecing. 
Her work will displayed at the library, 950 Main St., Dallas, through the end of March.
For more information: 503-623-2633.
CB Church to host Messiah Passover
Central Baptist Church, 655 S. Pacific Highway, Monmouth will host Messiah in the Passover, a demonstration showing how Jesus fulfilled the feast of Passover on Sunday at 10:30 a.m.
The demonstration is open to the public.
For more information: 503-838-1369.
Rickreall Creek Trail signs unveiled
A ribbon cutting for three new interpretative signs on the Rickreall Creek Trail is slated for Friday at noon.
The event will take place at the trail crossing on Main Street across from the "Welcome to Dallas" fountain.
The signs were paid for, designed and installed by the Ford Institute Leadership Program's Dallas/Falls City Cohort 2. The Ford Institute Leadership Program, offered by The Ford Family Foundation and administered by Rural Development Initiatives Inc., teaches groups of community members how to lead. In return, the groups promise to complete a project benefitting their respective communities, with the opportunity to earn financial support from The Ford Family Foundation by raising matching funds.
For more information about the project: 503-623-2338.