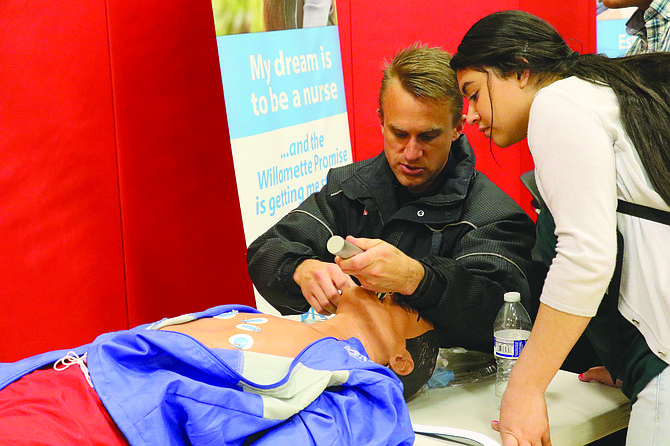 DALLAS — With the approval of the facility maintenance bond last year, Dallas School District found itself with resources to design a "career and technical education" program of its own.
Bond money gives the district an opportunity to remodel its facilities to provide space for the program, which would teach students skills to industry standards in fields such as building and manufacturing.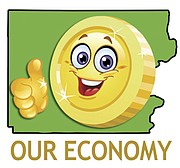 Now the district is wanting feedback from businesses, students and the community on what should be included.
"What we are trying to do is wrap our arms around what this should look like," said Dallas Superintendent Michelle Johnstone at a recent joint meeting between the district and the city of Dallas.
District and city officials have spent time in Salem touring Salem-Keizer Public Schools Career Technical Education Center, which opened this school year with two programs, residential construction and commercial manufacturing. More programs will be introduced in the coming years.
About 10 students already had businesses offer them jobs — before graduation — and Salem-Keizer district officials say that number could increase significantly following a job fair slated for May.
Salem's program has been touted as a model for what Dallas wants to develop.
"That's a leg up that I feel we in this community need to provide for our students," said Dallas City Manager Ron Foggin. "It really shined a light on what we need to be working at for our community, for our kids."
Dallas School Board member Mike Bollman said the tour left him encouraged about what his district could develop.
"I came away from that so completely energized, knowing that that is possible in Dallas," he said. "And it's going to happen."
Mike Blanchard, also a board member, said Salem's center was the product of partnerships with business that could foresee a need for more workers with a certain set of skills. He said in order for a program to work in Dallas, similar partnerships would be needed.
"What are the occupations that are in demand here in Dallas?" Blanchard said. "I think that we should keep in mind that we have a few large employers here in town. We have a lot of small employers. If we are wanting to help them, let's think about what skills are really in demand there."
Chelsea Metcalfe, the executive director of the Dallas Area Chamber of Commerce, said she believes area businesses would be interested in helping teach students not only skills for industry, but also "soft skills."
Workers with soft skills are those who understand what it means to be dependable, know how to solve problems and communicate well on the job.
"I think that is what the community has been screaming about for the last several years, and this is the best way to answer all of those concerns," Metcalfe said. "How do we get kids developed in some type of trade field or at least knowing lots of different things?"
Metcalfe agrees with Blanchard in that what is developed needs to have a strong local focus.
That is true of all "workforce" programs, said Metcalfe, who has been appointed to the board of directors of Incite, a nonprofit workforce development agency working in Polk, Marion, Yamhill and Linn counties.
"We might only be over the river from Salem, but it's a completely different dynamic in the people, and how the community and how employers work," Metcalfe said.
Johnstone presented a draft development timeline for the CTE planning Monday that has the district gathering feedback through the spring. The timeline has a draft plan to the school board by this summer and program implementation beginning in early 2017.
A CTE program may not be the only opportunity for the district to prepare students for careers.
Morrison Alternative Campus Principal Brian Green has been working with students and local businesses to put together an internship program with local needs in mind.
Green said in talking with students, he found they were struggling to find jobs they were qualified to do.
"They really lacked that volunteer, that intern experience — the resume builders — to show the experience," Green said.
Green said a number of Morrison students take job skills assessments required for earning a National Career Readiness Certificate. The certificate has four levels which measure a worker's proficiency in on-the-job skills. He said a number of businesses in Polk County have agreed to give those with certificates of a certain level preferential treatment when applying for a job.
Now he's looking for those businesses to give students a six-week, unpaid internship as something of an on-the-job interview. If the relationship works out in the initial time period, Green is hoping that translates into a summer job.
"It does two things. No. 1 it provides jobs for students," he said. "It also provides the experience necessary to help them be marketable."
The program holds benefits for employers, too.
"It will decrease the amount of time and effort it takes to train," he said. "There will be less retraining, and I think they would find that turnover would decrease, too.
See next week's issue of the Itemizer-Observer to take a look at more on the economy.