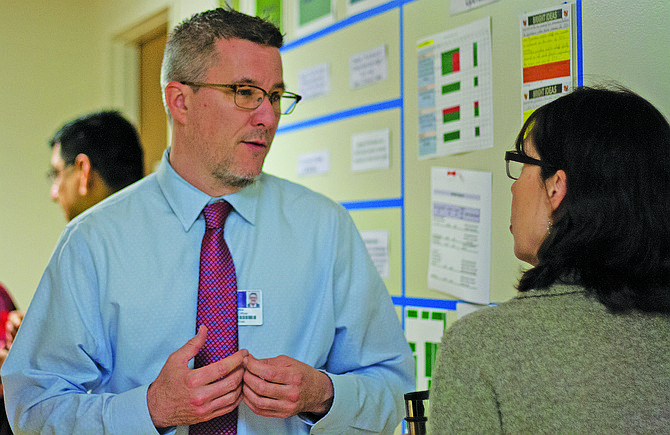 DALLAS — Believe it or not, but it was Portland's weather that helped sell Bruce Rodgers on moving to Oregon.
OK, so it was July, and the other option was Seattle, which was in the midst of a balmy stretch of 55-degree, cloudy weather at the time.
Finding clear skies and warm temperatures in the Rose City was just one piece of perfect timing that drew the new Salem Health West Valley (formerly West Valley Hospital) chief administrative officer to the state more than 20 years ago.
The other was an odd coincidence.
Rodgers was looking for a new place to call home and a friend suggested checking out Portland, calling it "a cool town."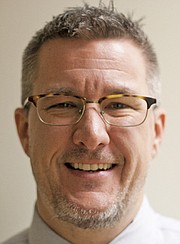 He drove up and stayed for a day.
About an hour before leaving for Seattle, Rodgers heard a familiar laugh while waiting for the Max. Glancing around, he noticed a man that looked like a friend of his brother's, but he dismissed the idea.
"I can't imagine why he would be in Portland," Rodgers recalled. But "sure enough, he and his wife had just moved to Portland five days before. They just happened to be downtown and we just ran into each other. I was probably an hour away from going up to Seattle. But then they said — it was just me and my dog at the time — hey, come move here. We have a place for your dog."
Rodgers made the trip to Seattle, but accepted the invitation to Oregon and settled in — even becoming a big Portland Trail Blazers fan along the way.
Rodgers stepped in as administrator at West Valley on Feb. 22, taking over for Jim Sapienza, who left the post in early February.
He's taking over at a time of transition for West Valley.
It has a new name and a new attachment with Oregon Health & Science University through its partnership with Salem Health.
"We are in a strong place at West Valley and we want to continue to be strong and be available and be here as a service to the community," Rodgers said.
"I also think the affiliation with OHSU eventually will prove to provide us with a lot of opportunity," Rodgers said.
With just a little more than a month in the new job, Rodgers still is getting to know the Dallas community and West Valley organization.
He said the hospital is in a strong position and has a healthy relationship with Salem Health.
"The investment that West Valley has seen from Salem Health in the last five to seven years has been pretty significant, and has really helped bring the hospital in a lot of areas, into state of the art," he said, adding his primary purpose is to keep West Valley in that position.
Before taking the West Valley job, Rodgers was an administrator in surgical services at Salem Health and, previous to that, the director of human resources. He began his health care career about seven years ago, making a switch from the telecom industry.
"Once I connected into health care, into the hospital setting, I knew it was something I didn't want to leave. It was the most rewarding work of my life, for sure," he said.
Rodgers said he had always strived to provide good customer service and offer employees the best work environment, but in health care, that means much more.
"In health care you are able to help people and able to contribute to the betterment of their life," he said. "There are people who are very mission-driven. They understand, at the end of the day, your focus is on what is in the best interest of the patient."
So far, that's what he's seen at West Valley, and believes it is his job to continue to foster that environment.
"I just see a lot of top-notch people who are very dedicated to providing these services," he said.
At this point, Rodgers is still in the "listening and learning" stage, something he believes is critical to keeping the hospital moving forward.
"I want to make good decisions," he said. "I want to really tap into the wisdom that is already here."
Meet Bruce
Education: Bachelor's degree from Carnegie Melon University in Pittsburgh and Master's from Oregon Health & Science University and Portland State University's joint health care MBA program.
Hometown: Pittsburgh, Penn.
Favorite Sports teams: Pittsburgh Steelers, Pitt Panthers and Portland Trail Blazers.
Hobbies: CrossFit workouts, volleyball, hiking and spending time outdoors.
Family: Three dogs, a Chihuahua mix, a cocker spaniel mix and a big, fluffy Alaskan malamute.