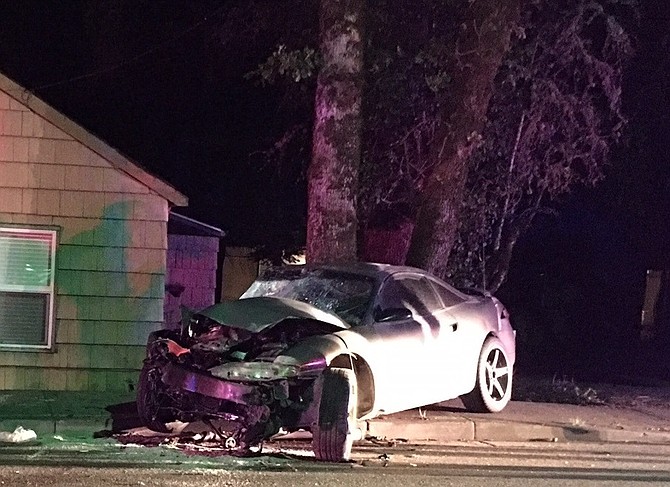 DALLAS – The Dallas Police Department is looking for witnesses to a crash that occurred Thursday night in the 800 block of West Ellendale Avenue in Dallas.
At about 9:38 p.m., Dallas officers responded to a report of a motor vehicle crash. According to police, an adult male had crashed a 1996 Mitsubishi Eclipse into several mailboxes before hitting a tree. The driver was transported to a hospital. There were no passengers.

Speed and alcohol use are believed to be contributing factors in this crash, according to police.
This case remains under investigation and no further details will be released at this time.
If you are a witness to this crash or had property damaged, please contact Senior Officer Colby Hamilton at the Dallas Police Department, 503-831-3516.