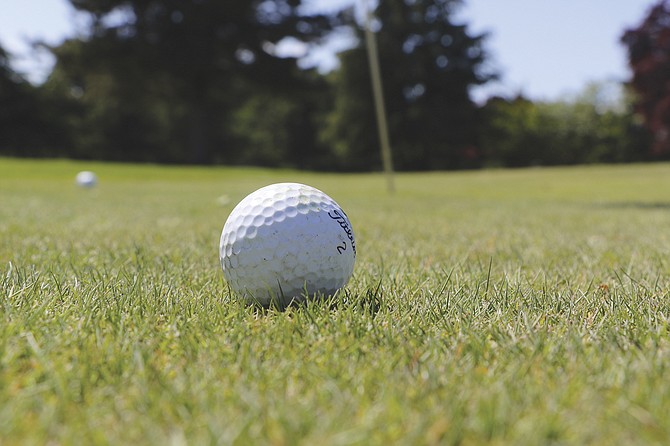 POLK COUNTY — It's a sport built on seemingly contradictions. A sport that can be both exhilarating and frustrating. A sport that embodies an impossible pursuit of perfection; a game that can be described as heavenly and hellish all within a single round.
That sport is golf.
"It's timeless," Dustin Stephens, owner of Oak Knoll Golf Course in Independence, said. "It's probably one of the only sports that can be played from the age of 5 to 95."
Whether you've been playing for decades or picking up a club for the first time, golf offers a new experience every time you hit the course.
Luckily, Polk County has a trio of courses that provide experiences as varied as the golfers who play them.
CROSS CREEK
The county's newest course, Cross Creek Golf Course offers a challenging, picturesque 18-hole course.
Each hole has four tee boxes with total yardage ranging from 5,111 to 6,884 yards over the 18 holes.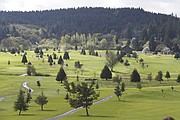 "We have several tees on every hole which makes a huge difference on most of the holes," owner Tim Tarpley said. "This is by design to make it as challenging as a golfer would like."
Looking to get some practice in before a round? Cross Creek has all the essential amenities, including a driving range, practice green and a snack bar stocked with everything from snack foods to water and soda. If you're brand new, Cross Creek also offers golf clubs to rent, lessons to teach you the basics and has carts available.
"I would tell people that if they haven't played the course yet, they really need to try it," Tarpley said. "Most people after their first time say the course is nothing like they thought it was from the highway."
Every hole may have a beautiful view, but holes No. 3, a par 4 with mounds on the left side of the fairway and a pond on the right, and No. 14, a par 3, stand out.
"(No. 3) isn't a long par 4, so if you keep the ball in the fairway, you are rewarded," Tarpley said. "The green is protected by a sand trap on the front left and on the right side. The mounds around the back and sides of the green help to keep the ball from going astray if you miss the green. No. 14 is probably the prettiest view on the course. The green is large with several elevated tees placed on the face of a hill. You get to watch your ball all the way to the green."

Cross Creek offers something for everyone and hopes that golfers of all skill levels enjoy a unique course.
"I would tell the beginner to go out with the frame of mind that this is not an easy game but to enjoy it for what it is — a beautiful walk with friends or family while hitting a little ball and trying to find it again," Tarpley said.
For more information: 503-623-6666.
DALLAS GOLF CLUB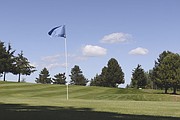 If you're looking for a shorter experience, look no further than Dallas Golf Club, the county's lone executive course. The 2,250-yard par 31 layout features shorter distances that makes this course easily accessible for newer golfers.
Just don't get too comfortable. Accuracy is key to success. Bunkers and water hazards await wayward shots on some holes. On others, a missed fairway may lead you hitting a recovery shot from another hole's fairway.
The ninth hole provides a fun way to end your round. Elevated tees give way to a green surrounded by water on three sides.
Dallas Golf Club also features a driving range and has carts available to rent. For more information: 503-623-6832.
OAK KNOLL
Oak Knoll is the county's oldest course, originally founded in 1926. The 18-hole course is 6,279 yards from the back tees and 5,263 yards from the front.
"We are a family friendly style golf course," Stephens said. "Our course is open and flat for the golfer who enjoys a nice walk outside. We have a great patio space that can be rented out for events or just used to enjoy some cold beverages after a round."
Oak Knoll's variety — from holes with barely a tree or hazard in your way, to holes like No. 14, a par 3 that has thick trees lining both sides of the fairway — makes the course an exciting challenge to tackle.
"Our 14th hole is a secluded par 3 that is 119 yards long from the white trees," Stephens said. "It is surrounded by trees with a small pond on the back left side."
Oak Knoll has a driving range — including covered spots for when the weather doesn't cooperate — a practice green and a full bar and restaurant where golfers can enjoy a meal and a drink before or after a round.
Oak Knoll offers lessons for new golfers. The course strikes a perfect balance between being accessible while offering challenges.
"This is a great place to take up golf," Stephens said. "We have a range to practice on. The holes are open and reasonable in distances. Plus we're not surrounded by residents staring or judging. For the more experienced golfers, the course can be fun because the par 5's are reachable and there are short par 4's. Great scores can be had out there."
For more information: 503-378-0344.
For more on the county's golf courses and other Polk County features, see Explore Polk County on May 25 in the Itemizer-Observer.