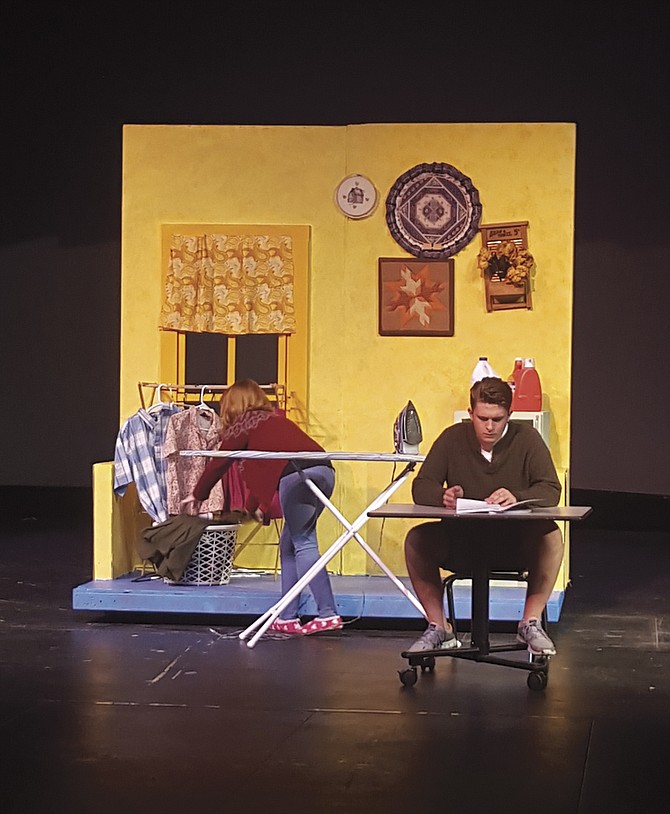 INDEPENDENCE — The theater department students of Central High School's Production class gathered in the school's auditorium for a first timerun-through of the spring play, "Almost, Maine."
Set in northern Maine in a town that is "not quite a town" during early February, and written by John Cariani in 2004, it is a story about the different stages of love — from a first date to divorce, from falling in love to falling out of it.
The characters within the play struggle with what love entails and what it actually means for each individual.
"There are nine scenes (within the play), each a different story or stage of a relationship," Jeff Witt, director of Central's theater department, said.
Showtime
What: Central High School's theater department's production of "Almost, Maine."
When: Wednesday (today) through Saturday. Curtain is at 7 p.m. each night.
Where: Central High School's auditorium.
Admission: General, $8; students with ID, $5.
For more information: www.centralperfor...
Witt added there were a few scenes that were a "little edgy," but despite some sensitive subject matter, such as a scene inferring two boys being attracted to one another, Central's principal was very supportive of the play as a whole.
Witt, along with Wendy Boyack, the technical director, directed the play.
Because the play is put on by a class, all of the 18 students acting in it also had to take part in the technical aspects of the production, which involved working on the props used, the costumes, designing the advertising posters, and even writing press releases.
It is "student ran, with forceful yet gentle persuasion on our end," Boyack said. That being said, Boyack added that "we are the mom and dad" of this play.
Out of the 18 students involved, five are seniors; this is their last play before graduating and heading off to what's next, so to speak.
For Sarah Wright, "it's bittersweet," something that she enjoys but can also see an end to.
"Being our last show, it's important," senior Forrest Deters said. "It feels like the end I'm ready to let go of, the transition to my next step."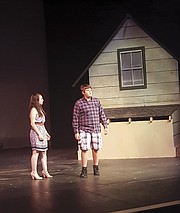 "Almost, Main" is Deter's fourth play with Central High, but he has been involved with theater since the seventh grade.
Jacob Eschette, originally hailing from Georgia, also a senior, is one of the actors in the scene that speaks of a possible attraction between two boys. Even though the subject matter is delicate, Eschette didn't appear to seem uncomfortable by it.
He said it didn't matter what the audience thought of that scene.
"It's up to them," Eschette added. "Everyone experiences love in different ways, and we hope people can see that."
"Almost, Maine" opens Wednesday (today) at 7 p.m. and runs through Saturday.
Tickets are $8 for adults and $5 for students. All proceeds go to fund the drama department.
"We're self-sufficient, so we have to make what we spend," Witt said.
He also said he hopes this play — which is better known than the school's last production, "Once on the Island" — will bring in more people. According to him, putting on lesser-known plays is a risk, but it gets his students more exposure to what's out there. "It's gotta be a balance."