Chemeketa CC receives stem grant
SALEM — Chemeketa Community College has been awarded a $152,236 grant from the Oregon Higher Education Coordinating Council (HECC) to increase the number of women and under-represented students of color earning a degree or certificate in a stem (science, technology, engineering and math) field.
The grant will pay for advising and mentoring, strategic tutoring, career planning and tracking of student progress for students who are female or students of color enrolling in a computer science, engineering or high-tech manufacturing program.
Currently only 9 percent of those enrolled in those programs are women and 22 percent are minorities. Full-time enrollment at Chemeketa in fall of 2015 was 53.8 percent are female and 34.6 percent are ethnic or racial minorities.
The grant will also pay for a two-day stem event to recruit new students. Participants will build a functioning robot, create a 3-D print and explore how to develop smartphone applications.
DSD honors Distinguished Educator
DALLAS — Susan Jones, educational assistant at Whitworth Elementary School, was named April's Distinguished Educator.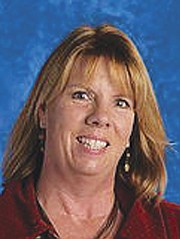 She was presented the award on Friday.
Kathy Slack, a parent of a child who Jones helped, nominated her for the honor.
Whenever I've asked for help, she is there without question," Slack said. "She is very caring, compassionate, understanding, helpful, an all-around amazing person."
Other students who have worked with Jones agreed, saying: "She is a sensitive caring teacher," and "she is one of the nicest in this school."
The Distinguished Educator Program recognizes "excellence in teaching and learning" in Dallas School District schools.
Panters raise $20,000 for Cystic Fibrosis
INDEPENDENCE — The Mr. and Ms. Central Pageant contestants, along with ASBEC students, presented a $20,000 check to the Cystic Fibrosis Foundation this weekend.
The CHS students were there to support the "Running4Rylee" team at the "Great Strides" event in Corvallis.
The $20,000 donated was raised from this year's Mr. and Ms. Central Pageant.
More like this story