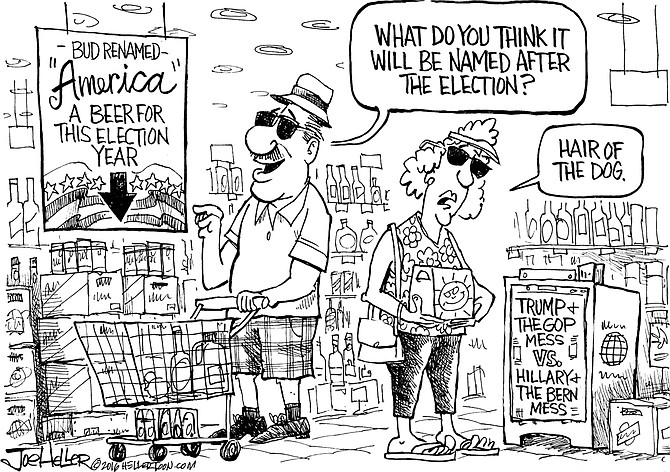 Polk County Clerk Val Unger was surprised by the nearly 49 percent turnout for the May 17 primary.
Unger thought turnout would be around 35 percent, but many people turned in ballots in the last few days. It ended up at almost 50 percent.
Granted it was an attention-grabbing primary — to say the least — expected to draw more voters, but nice job Polk County.
You made Unger and her tireless crew of election night workers count ballots into the wee hours of the morning. That was after calling in extra workers the afternoon of Election Day.
Not that she minded all the last-minute ballots too much, saying "That's their right."
Yes, and we believe it's a citizen's responsibility.
Don't think you are done for the year. November's general election will be more than the decider for our nation's next president and governor — although that should be enough reason to cast a ballot.
Locally, races for Polk County sheriff, State Senate and House of Representatives, city council and mayor seats are open and contested.
At least one bond measure will be on the ballot, as well.
There's plenty to weigh in on, and we ask you to do so.
Want more involvement? Why not throw your hat in the ring.
You can file candidacy for city council races starting in June with a deadline in August if you need time to think it over.
Councilors typically serve four-year terms and mayors, two-year terms.
Our residents deserve public servants with fresh ideas. And citizens need to exercise their voice in deciding who should provide those new ideas.
So vote — or volunteer to serve.
As the saying goes, if you don't, you can't complain when it's over.