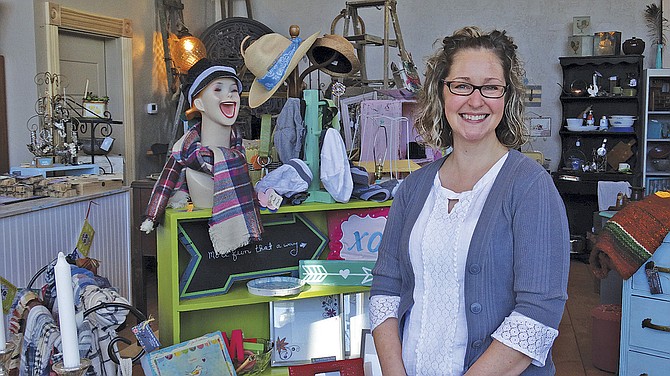 INDEPENDENCE — From vintage dresses for that special occasion to feather pillows, dishware, furniture or crafted soaps, Same as it Never Was on Main Street in Independence has something for everyone — and at reasonable prices.
"Everyone can walk away with something," owner Lisa Cox said. "I just didn't want to be one of those shops that's really pretty, but you can't afford anything. It takes a lot of effort to put the work into it that we do, but to see the unique things that we sell out of here, one-of-a-kind pieces that people just have to have, it's exciting."
Check it out
What: Same as it Never Was Vintage.
Where: 206 S. Main St., Independence.
When: Wednesday through Saturday, 10 a.m. to 6 p.m.; Sunday, 11 a.m. to 4 p.m.
Of note: Gift cards are available, as is layaway for bigger pieces. Follow the shop on Facebook.
After spending 10 years at a retail box store, Cox decided to slow things down a bit and took up vendor space at a shop in the Little Mall on Main.
"We were doing pretty well, but we weren't visible enough," Cox said. "So I decided to just take a chance and open my own shop in a more visible location."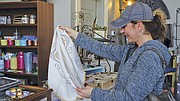 The downstairs corner lot in the Cooper Building certainly fit the bill, with tall windows to allow great lighting for shoppers — even during the storm a few weeks ago.
"That day, we lost power, but we never closed because people just kept coming in," Cox said.
Julie Alves, of West Salem, makes it a point to stop in and pick up a few items each time she's in town.
"I've found quite a few little things," she said as she examined some vintage doilies that reminded her of ones her mother once had.
Cox doesn't run her shop like a typical consignment — with each vendor having a space — but rather as a cohesive unit.
"We merchandise it altogether," she said. "We share the whole shop, and we share the windows, and it's more of a team-type effort."
It is difficult to keep things stocked because people buy so quickly, particularly handcrafted, feather-filled pillows, made by Cox herself.
Practically everything in the shop is for sale, including the custom-made bicycle parked out front.
"We had a hot pink one this summer," Cox said. "You'll see that on River Road now."
One walk around her shop, and you'll understand why Cox doesn't recommend sleeping on a decision.
"If you like it, walk away with it, because it may be gone," she said. "It's one-of-a-kind pieces, and the prices are good, and we even offer layaway."
More like this story