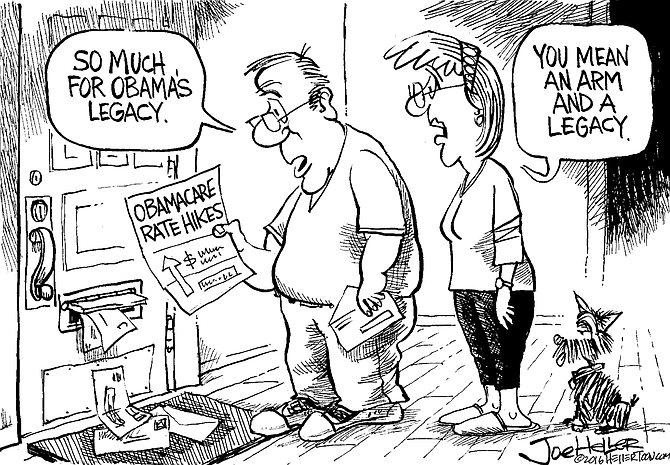 We are ready for Nov. 9. We are experiencing voter exhaustion. Each day, we are bombarded with new information about why this candidate is better, or why this candidate is worse. Why vote yes on this measure, or vote no on that one.
We're tired. We know you are, too.
But don't mentally check yourself out of this election until you've filled out that ballot and put it in the mail — just one first-class stamp needed — or in a drop box.
Through all the talk of poll results, landslide victories, electoral colleges and swing states, it can be tough to keep believing your vote matters.
We're here to tell you it does.
It may not carry as much weight nationally, but locally — where elected leaders have more immediate impacts on your daily life — it matters a lot.
Remember two years ago when Danny Jaffer lost to County Commissioner Craig Pope by 11 votes?
More recently in May, the Falls City Schools facilities bond lost by just 11 votes.
This election year, residents of each Polk County city will have choices in who will represent them on the city council, with unopposed offices the exception rather than the rule.
Several measures this general election will have an impact in our state, county and cities — will certain corporations face a new sales tax? Will schools be asked to spend more money on high school students? What about paying for outdoor school for each district? Should money from the Oregon Lottery pay for veterans services?
These are just some statewide financial impacts of this election. Locally, both Falls City and Central School District are asking for voter approval on facilities bonds.
City council candidates have different ideas on how to spend taxpayer dollars, also.
Read up on what the candidates think on the Itemizer-Observer website, polkio.com, and be sure to turn in your ballot before 8 p.m. on Tuesday.
When you wake up on Nov. 9, at least you can breathe a sigh of relief knowing you made your voice heard.
More like this story