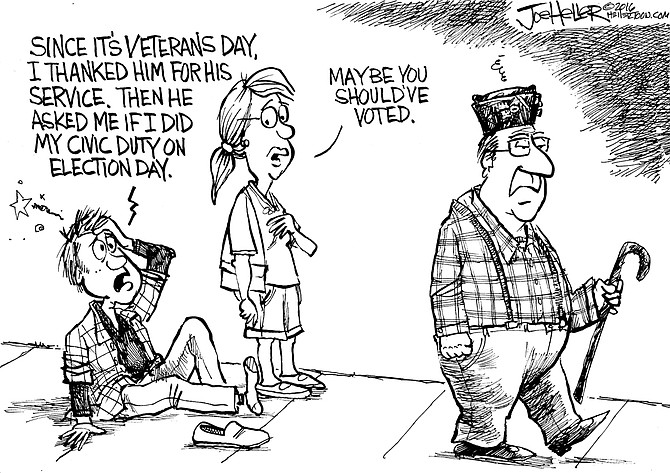 Your candidate won, or didn't. You feel a sigh of relief, or are considering a move to Canada.
It's easy to get tied into the presidential election, especially this year with such widespread information and misinformation, but don't pack your bags yet.
Don't forget that we are a community — friends, family, businessowners, neighbors — and we've been through worse; and better.
It's all about perspective.
Remember that you aren't the only one with a perspective, and try and see others points of view. The only hope we have of not pushing the repeat button on this year is by changing the way we communicate with one another during the next four.
Election results were too late to print in this week's edition — this isn't about who won.
This is about how they won, and how we handled it as Americans. Most of all, it's how we handle it from here.