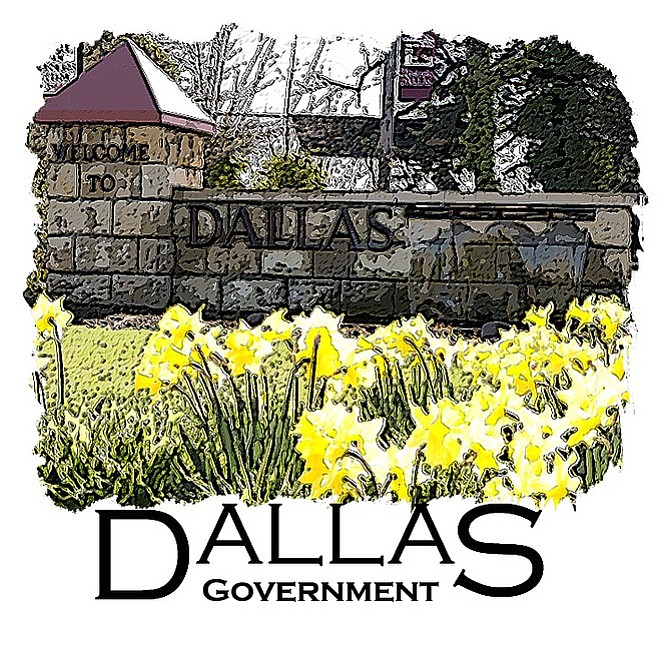 DALLAS — After the Nov. 8 election, the Dallas City Council will welcome three new councilors and say goodbye to one who has served more than three decades.
Incumbents Ken Woods Jr. and Kelly Gabliks won re-election with 3,660 and 3,301 votes, respectively, in unofficial final election results.

A third incumbent, LaVonne Wilson, just missed taking the fifth and last open seat by 37 votes.
At the end of her term, she will have served 32 years on the council.
"It's been an honor and privilege to have served as long as I did," Wilson said.
She said she had the good fortune of working with excellent city personnel and city managers over the decades.
"I'm very pleased with what we've accomplished over the years," she said.
Wilson said, if the opportunity arises — say, an opening on the city's budget committee — she will stay involved in city government, but believes her colleagues on the council and the new councilors coming in will do well for the city.
"They want to step up to the plate and help," she said. "That's important."
Paul Trahan, one of the trio of new councilors, also expressed disappointment that Wilson's tenure is ending. He earned the third highest vote tally at 3,382.
"She's done a wonderful job in the past, and I'm sure she will stay involved," he said.
Trahan said he's grateful for the opportunity to serve and wants to help the city with economic development in filling retail spaces on Main Street and bring in another "big box" retail chain to town.
He also would like to see some activity on the former Weyerhaeuser mill site in Dallas.
"I look forward to working with the council and city staff," Trahan said.
Terry Crawford took second in the voting with 3,423.
He believes balancing the city's budget will be a big task for the council in the coming year. He said police, streets and critical infrastructure — water and sewer — should be the first priorities, but he thinks there are ways to include recreation in the budget, too.
"I think there are ways way can increase revenue, increase some attendance at the Dallas Aquatic Center," Crawford said. "I don't think there's anybody that thinks it needs to be closed. It's quite an attraction,"
Crawford said he will review the city's budget and attend a workshop at the Mark Hatfield School of Government to get ready for taking his seat on the council.
Like Trahan, Jennie Rummell, another new councilor, said economic development would be her priority.
"I love hearing ideas on what people would like to see in town, and there are a lot of ideas," Rummell said. "I really feel, as a community, we need to find a niche."
She said highlighting the town's history could be one such niche. Rummell, who received 3,292 votes, said she wants to help make "the community connected and engaged so there is even more hometown pride."
"I am really excited for the opportunity to serve in Dallas, and hope that people feel comfortable coming to me with concerns," Rummell said.