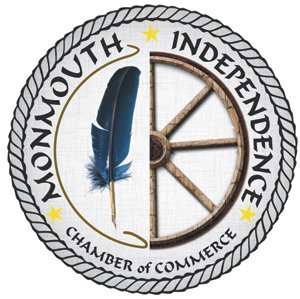 MONMOUTH/INDEPENDENCE — Jean Love announced her resignation as the executive director of the Monmouth-Independence Chamber of Commerce on Friday. She will remain in the position until Dec. 30.
Love has served as director for four and a half years. One thing she helped with was the switch to a tiered system of membership rather than basing dues on the number of employees.
"I liked the transition to tiers," Love said. "It was definitely an endeavor ... but it was one that I thought was very important. I think we have better membership benefits."
During her tenure, Love has helped design the chamber's professional workshops, Pep Talks, as well as managing the website and Facebook content, brought members of the Canadian Consulate Office to the region to expand opportunities for trade, and expanded programs and services, such as the after-hours mixers, lunch forums, Discover MI Town, and Chamber Chat, chamber board president Josh Brandt said in an email.
Love helped organize community forums on bond measures and political candidate races, Brandt said.
"Overall, she has improved the positive perception and increased the value of the MI Chamber and Visitor Center as an important community resource for businesses, organizations, residents and guests," he said.
Love gave nods to the many volunteers and the board of directors.
"It's a collective effort," she said. "That's definitely not just me. That's having an engaged board, the ambassadors, having more people with more ideas. The number of people involved and engaged has increased over the years."
Love is leaving the chamber to pursue a passion in nonprofits. Though she declined to give specifics, Love said the idea is something that has been percolating in her head for the last 10 years.
"It just feels like now is the right time to research and investigate this nonprofit idea that I have and see if it's something that's worth pursuing, and something that this community can use," she said.
Board member Cec Koontz said Love has done amazing work with the chamber.
"The level of service, the responsiveness — it's really all her," she said. "Of course she'll have the most organized transition planned in the world."
Brandt said Love has brought integrity, leadership and structure to enhance the foundation of the chamber.
The chamber is heading in a positive direction, Love said, including a 28 percent increase in annual revenue.
"We've improved our revenue; our financial position is stronger," Love said. "We have a pretty good retention rate for our membership. We have people who want to serve on the board, who want to serve as ambassadors. We don't have to beg people to be involved."
The board of directors will begin an immediate search with the intent of filling the position by the end of December, Brandt said. The position will be posted on various job boards this week.