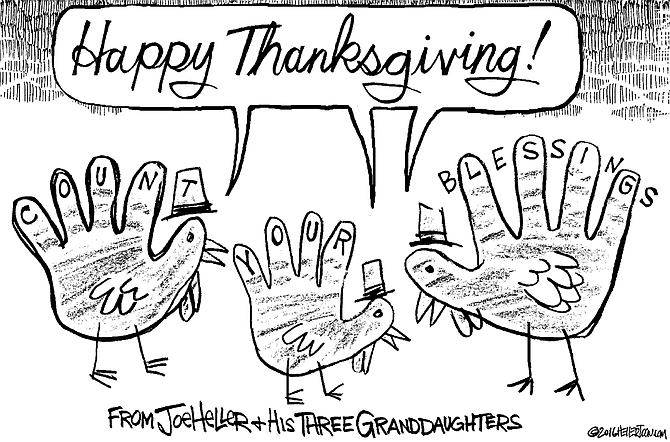 Happy Thanksgiving.
Today, we at the Itemizer-Observer are grateful for you, our readers and advertisers.
As the holidays are upon us, you give us the opportunity to shine a light on the wonderful ways you help each other.
This week kicks off our Community Champions series, highlighting those volunteers who quietly serve others without thought of self — you know who you are, or perhaps you know one.
The Community Champion series is in its second year, and we're up and running with an unsung hero in Falls City.
Mayor Terry Ungricht does far more than cut ribbons and break tie votes. He works the full-time job of city manager — but not for pay.
Ungricht makes sure all the wheels are turning to help the city move forward because he loves Falls City and wants to see it succeed.
It's the hoard of volunteers in Polk County who keep the engine oiled and working — often our local governments rely on those folks to get anything done. Many of their efforts can be seen daily.
For example, the Christmas lights hanging in downtown are carefully checked each year by volunteers replacing lights that have burned out and making sure they are in tip-top condition for all to enjoy.
This year, 50 people helped in the job of replacing bulbs on the snowflakes in downtown Dallas — a huge increase from previous years.
As our country continues to heal from the drama of the 2016 election season, let us put our money where our mouths are and donate our time — the most valuable resource of all — to someone or an organization who needs it.
Join us in the following weeks to read more about getting involved. There's no better time than the holiday season to allow yourself to get carried away in service — and who knows? Maybe it will stick all year long, because volunteerism is not just trendy for the holiday season.
It's evergreen.