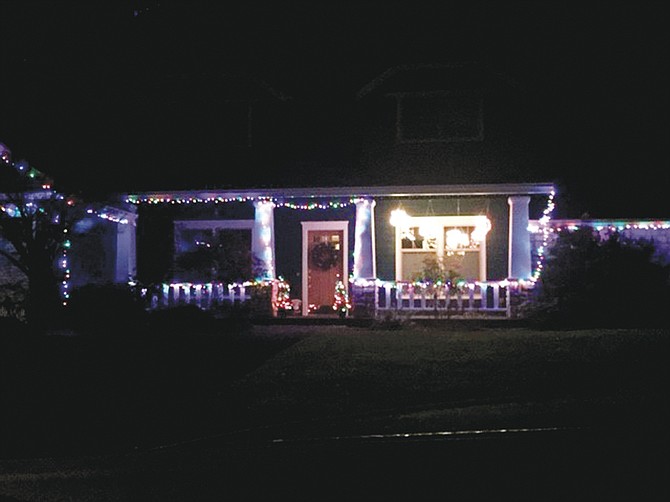 Parade of Lights set for Saturday
The Santa Train and Parade of Lights will return on Saturday.
The Santa Train will be from 1 to 3 p.m. at the Independence Cinema parking lot.
The Parade of Lights starts at 5 p.m. and will go from Monmouth Street near Central High School to the Independence Civic Center.
After the parade, Sojourn International on Main Street will hold an open house and Christmas songs.
For more information: Nancy Lodge, 503-838-2314.
Heritage Museum celebrates 40 years
The Heritage Museum will celebrate its 40th anniversary Monday at 7 p.m. at Independence City Hall Event Center, 555 S. Main St., Independence.
Attendees will meet the new museum board of directors, hear about new developments and plans, artifacts and memorabilia from the museum archives.
The evening will also celebrate the launch of the Independence Heritage Museum 40th Anniversary Digital Tour in the iTunes store.
There will also be music, snacks and cake.
For more information: www.orheritage.org.
Garden Club holds annual greens sale
The Monmouth Garden Club will hold its annual Greens Sale Wednesday (today) through Friday at Central Baptist Church, 655 S. Pacific Ave.
The sale will be open from 10 a.m. to 6 p.m. Wednesday and Thursday, and 9 a.m. to 1 p.m. on Friday.
Fresh, made on site door wreaths, table decorations and holiday cups will be available.
Proceeds from the sale go toward community beautification projects.
DHS bowl dinner, auction returns
Dallas High School's art department will host the 17th annual soup bowl dinner, auction and art show Thursday at 5:30 p.m. Buy the bowl and the soup is free. Handcrafted ceramic bowls made by the DHS art department cost $10.
A variety of soups will be served from 5:30 to 6:30 p.m. at the Dallas High School forum in an all-you-can-eat format.
A silent auction will also take place.
Scouting for food on Saturday
Boy Scout troops across Oregon will go door-to-door collecting nonperishable food donations for hungry families. The Scouts will distribute door hanger signs and plastic bags in the neighborhoods where they will collect food.
Donations may be left in a bag or box by the front door, or given directly to Scouts from 9 a.m. to 3 p.m. on Saturday.
More information: www.cpcbsa.org.
Friends Holiday Book Sale begins
The Friends of the Monmouth Library will hold its annual holiday book sale Thursday through Dec. 22. The sale will include new and gently used books. Look for the special holiday book sale shelf near the front desk of the Monmouth Public Library during normal library hours.
Proceeds will benefit reading programs and special activities for the whole family.
MICC to celebrate its members
The Monmouth-Independence Chamber of Commerce and Visitor's Center will host its first member celebration from 2 to 4 p.m. on Sunday at Crush Wine Bar, 105 Main St. E., Monmouth.
Join other chamber members for an afternoon of food, drinks and fellowship as a thank you from the chamber. The refreshments and one beverage are complimentary.
Registration closes at noon on Thursday. To RSVP: www.micc-or.org.
Learn to connect, be remembered
The Monmouth-Independence Chamber of Commerce will host a PEP talk workshop, Four simple ways to connect and be remembered, from noon to 1:30 p.m. on Dec. 7 at Henry Hill Education Resource Center, 750 S. Fifth St., Independence.
The workshop helps participants to promote themselves and create a larger customer base.
Cost $20 per person, or $15 reduced fee for chamber members, and includes lunch.
Register by noon on Tuesday at www.micc-or.org.
Holiday giving tree benefits seniors
A holiday giving tree to benefit the residents of Independence Health & Rehabilitation Center will be located at the Independence Public Library through Dec. 16.
Descriptions of items needed are printed on the decorations on the tree at the library. Visitors can select a decoration or two, purchase the item(s) and return the unwrapped gifts to the library front desk. The gifts will be wrapped and delivered to the center for holiday celebrations. You can make the holidays a little brighter for seniors.
More information is available by contacting the library at 503-838-1811, or Liane Moser at 503-838-2240.