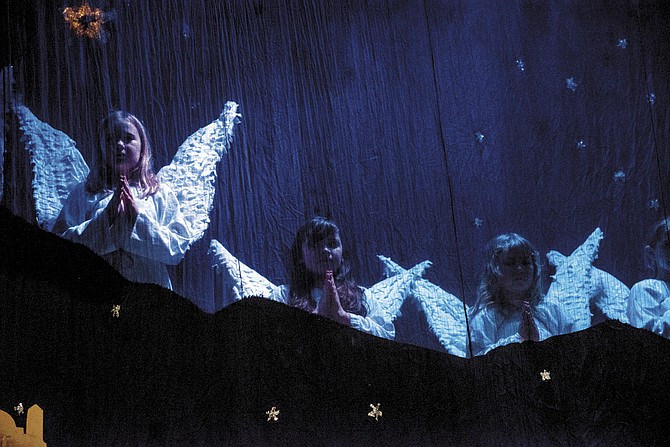 RICKREALL — A local Christmas tradition for generations, the Rickreall Christmas Pageant's 75-year run is over.
The pageant, a classic telling of the Biblical Christmas story, would have run Dec. 8-10 this year, but the inability to find a new director and choir director made it impossible to continue.
Milt Serafin, who served on the pageant's board and was a longtime performer, said the decision was official late this summer.
"We've been looking at it for the last year, year and half," Serafin said. "There was no response."
At least none that would have kept the pageant in Rickreall, which was important to the board.
Serafin said a private company was interested in taking over, but wanted to move the performances.
"We chose to dissolve it," Serafin said.
Timing already forced pageant directors to make a major change last year. For years, the Rickreall Fire Station employees helped with parking for the pageant, but the event coincided with others at the Polk County Fairgrounds & Event Center. The station couldn't do both, so the pageant had to be moved to the next weekend.
"There are so many other things to do now — activities, more competition," Serafin said.
He and retired director Mary McCarron said ending after 75 years seemed fitting.
"Last year, our 75th, ended on a high note with many in attendance, tears, hugs, and sharing the time with family and friends," McCarron said.
Serafin said, for his family, the pageant opened the Christmas season with a reminder of the story behind the holiday for decades. After more than 30 years of involvement with the pageant, he said that will be missed.
"You've got a lot of people, the new generation, that don't realize the longevity," he said.
Serafin thanked volunteers and cast members for their loyalty to the pageant, which was run as a nonprofit and depended on donations.
Volunteering for and performing in the pageant spanned generations in some families, he said.
That history may be kept alive in a sense. McCarron said the Polk County Museum, also located in Rickreall, is interested in sharing the story of the pageant.
The pageant began in 1938, staging in what was Rickreall School's gym.
A four-member committee planned the scenes and picked Bible verses to build the story around for that original performance.
In the years since — the pageant took a break during World War II, 1942-44 — not much changed.
The school is now known as the Rickreall Event Hall, but the story told in the nine scenes and almost 30 songs remained the same.
Serafin said he's sad to know the show has come to an end, but "at the same time, knowing that the timing was right."