DALLAS — After hearing objections from local businesses, the Dallas City Council decided to pause progress on its business registration proposal to refine it.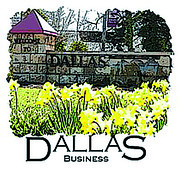 Several business owners attended a workshop on the topic on Monday night, before the council's regular meeting to express concerns about the proposal and a lack of communication from the city about it. They said the registration would be another layer of red tape for businesses.
As proposed Monday, the registration would have had three categories. The first is for most for-profit businesses that would pay the $25 initial fee and $10 annual renewal. Businesses in operation by Dec. 31, 2016, would be exempt from the initial fee.
The second category is for nonprofit entities, such as churches and charities. They will be required to register, but not pay the fee.
The last group of businesses already need to have licenses or registration in some form, such as taxicabs, solicitors, itinerant merchants, hotels and motels, garage sales and home occupations. Those would be exempt from the requirement.
City officials say the purpose of the program is to provide the city with basic information about businesses, including ownership, location, management, and the storage of dangerous or hazardous material. The latter will help police and fire services if they have to respond to an emergency.
Councilor Jackie Lawson said the fact that not many business owners had heard about the proposed registration illustrates a problem the program would seek to solve: communication between the city and businesses.
"I look back at when we first started talking about doing this and, first and foremost, it was for communication," she said. "What I keep hearing from you is that you didn't know anything about it, which is part of the reason we were looking to do something like this."
She said whether it's through the registration program or another avenue, that needs to improve, she said.
Councilor Mike Holland said that when considering the program, the council needs to balance the needs of individual businesses and those of the entire community. He believed approving the registration would benefit the community by providing more information to first responders and the city.
"In this case we have a proposed program that has some very real safety components, some very real communication components to it," he said. "I just want to make the point, as we decide if we are going to move forward with this, let's not forget the larger community interests that are at work here."
The council voted 7-1, to send the registration proposal back to the city's Administration Committee to revise it.