DALLAS – Dallas police officers have arrested a Dallas High School teacher and coach on sex abuse charges following an investigation.
On Monday, Dallas officers received a report from the Dallas School District that a male teacher employed by the district was alleged to have been involved in an inappropriate relationship with a female student.
A subsequent investigation led by Dallas Detective Darren Buchholz resulted in the arrest of the male teacher, according to a Dallas Police press release.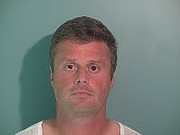 Police found evidence to support allegations that Kirk David Myrold -- a Spanish teacher and girls' soccer coach for DHS -- had been involved in an inappropriate relationship with a 17-year-old female student of the high school.
Myrold was arrested later that afternoon and charged with one count each of luring a minor, a felony, and second-degree sexual abuse, also a felony. He was taken to Polk County Jail and bail was set at $30,000.
This investigation is continuing. Anyone with information regarding this, or a related incident, is asked to contact Buchholz at 503-831-3516.
The district released the following statement to parents Tuesday afternoon:
"With regret we are informing you that Dallas School District teacher Kirk Myrold, Dallas High School staff member was arrested for misconduct involving a minor. He has been placed on administrative leave and will not be at the school at this time. This is still in the hands of law enforcement and we have very little information. The school is prohibited from releasing information about students or ongoing employee issues. We remain dedicated to the mission of providing a quality education for your children."