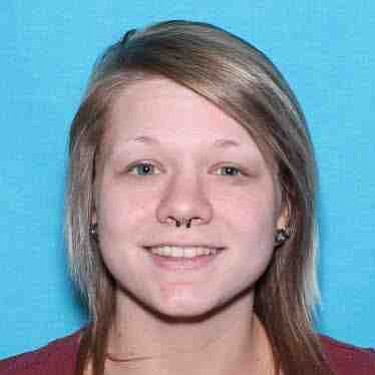 RICKREALL – Oregon State Police is looking for a "person of interest" in Friday morning's fatal motorcycle crash on Highway 22.
OSP seeks Michala Ann Brown, 22, whose last known address is in McMinnville. She has relatives in Dayton and McMinnville.
At about 6:30 a.m. on Friday, OSP responded to the motorcycle crash on Highway 22 near milepost 14. The victim of the accident is James Rudolph Osredkar, 43, of Sheridan, according to OSP reports.
Shortly after arriving on the scene of the motorcycle crash, OSP was notified of a vehicle fire on Ford Street in Rickreall.
OSP determined that the vehicle had been reported stolen out of Lincoln County several days earlier. Evidence at the scene of the motorcycle crash links the stolen vehicle to the fatality, OSP reports said.
OSP is seeking any witnesses that might have been in the area or have any information regarding this incident. If you have information, call OSP Dispatch at 1-800-452-7888.