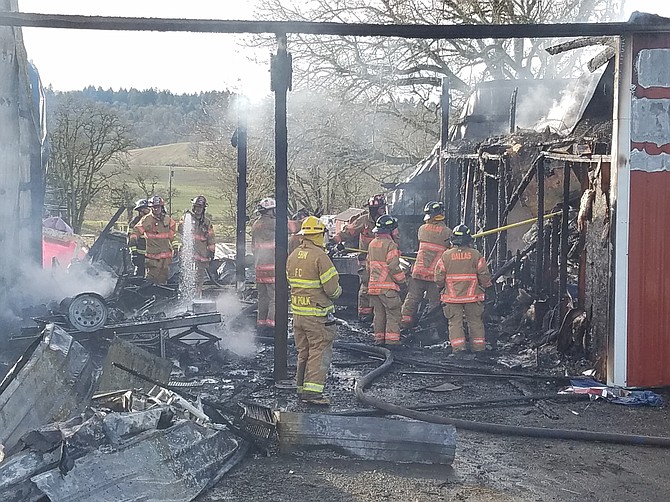 POLK COUNTY — Southwestern Polk Rural Fire Protection District Administrator Fred Hertel said he isn't certain of the age of the district's Rickreall fire station.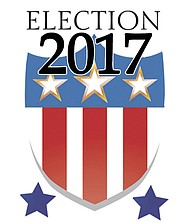 "It was moved there from Camp Adair back in the 1940s, so it's a military building that was moved to where its current location is," he said Thursday. "Then it was added on to at least a couple of times and remodeled a couple of more times. We've just outgrown it. It's got some major issues."
Southwestern Polk became a district in 1947, so Hertel is assuming the station was moved in the 1940s.
Learn more
• Informational forums on the bonds are scheduled for 6 p.m. on Thursday at Bridgeport Community Church, 16930 Bridgeport Road, Dallas, and at 6 p.m. on May 2 at the Falls City Community Center, 320 N. Main St., Falls City.
• For more information: swpolkfire.org/ or 503-831-3533.
"The military could have used it for umpteen years before that," he said. "We don't know."
The station is showing its age, whatever that might be, with mold problems, roof leaks, old electrical, plumbing and heating and cooling systems, and limited training areas.
Replacing the station is on a long list of items that a 15-year, $5 million bond would pay for, if voters in the district vote in favor of it on May 16.
The bond would cost taxpayers in the district 69.5 cents per $1,000 of assessed value on properties. That amounts to $69.50 for every $100,000 of assessed value.
In addition to replacing the station, the bond would include purchasing self-contained breathing apparatus units. If breathing units — which cost about $7,000 each, aren't replaced before April 2019, firefighters won't be able to enter burning buildings, Hertel said.
"We will become an exterior-only firefighting service," Hertel said. "That's bad for you and bad for us, because we have to make that safety decision to stay out, and we can't go in and effectively do a rescue."
Modern communications equipment, fire engines and other vehicles, and building a station on Salt Creek Road to improve responses to incidents on Highway 22 also would be covered by the bond.
"It adds coverage to a lot of the roads and community out in Salt Creek that currently doesn't have 10-minute coverage," Hertel said of the Salt Creek station. "If we get that 10-minute coverage, it has the potential to reduce their insurance."
Southwestern Polk covers 123-square miles surrounding the city limits of Dallas, including the Rickreall area. The estimated population in the district is 6,100. The district's permanent tax rate is 86 cents per $1,000 of assessed value.