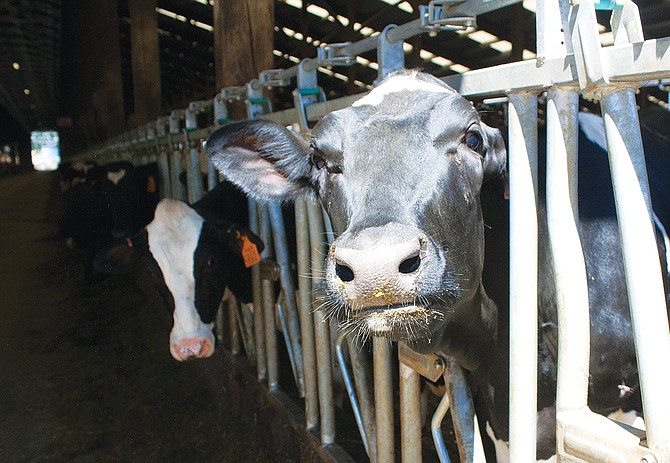 RICKREALL — Louie Kazemier's efforts to care for the environment weren't always so appreciated.
The owner of Rickreall Dairy, one of three recipients of the Innovation Center for U.S. Dairy's 2017 "Outstanding Dairy Farm Sustainability Award," had to learn a few lessons on the way.
One is not to mix drywall with manure.
In the early 1990s, when the dairy first moved to its highly visible spot off Highway 22 in Rickreall, Kazemier decided to help with drywall recycling, thinking the material would act as lime in the holding pond.
Well, it didn't. The component that reacted with the manure was gypsum.
"You mix gypsum with manure and you get sulfur. Within a month, oh it was horrible," Kazemier recalled. "I sent letters to the neighbors, saying 'I apologize, this is what we tried and it didn't work.' It took us about six months to get it out."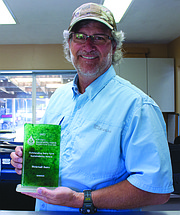 In the nearly three decades since, Kazemier has refined treatment of the inevitable waste a dairy farm produces — and found ways to help local producers recycle their own wastewater and fertilize their crops.
"We bring in liquid from other facilities, like fruit juice and some stuff from Coca-Cola. It's got some sugar in it and some other odds and ends," Kazemier said. "We take that and dump it into our holding tank and mix it with our manure and it adds bacteria. It just changes the composition of the nutrients, and we then use that for irrigation and all the fertilizer is in it."
The partnership creates high-quality fertilizer for the crops the dairy grows to feed its cows and gives area producers a low-cost way to recycle water they used to have to pay to treat at municipal plants.
Through trade partnerships, local grass seed growers also discovered the fertilizing value of the dairy's by-product. Kazemier said those farmers bring him clover, and he fills their trucks with fertilizer in exchange.
"It's like giving it a shot of rain with a whole bunch of fertilizer at the same time," Kazemier said. "The fields green up."
The yields increase, too, he added.
It's that kind of thinking that earned the dairy the award, according to the Innovation Center for U.S. Dairy.
The sustainability award recognizes dairy farms, businesses and partnerships nationwide "whose practices improve the well-being of people, animals and the planet."
"We're proud of the high standards that Louie's family and employees maintain to produce quality milk and a commitment to sustainability," said Stan Ryan, the president and CEO of Darigold, the processing subsidiary of Northwest Dairy Association, which Rickreall Dairy is a member.
Kazemier said he's humbled by the recognition.
"It was a pleasant surprise because every dairy in Oregon is held to the same standard. We are not allowed to pollute," Kazemier said. "Everything that we are doing that's a little bit different is for us to save money. So, it's not only good for the environment, it's just plain good, smart business."