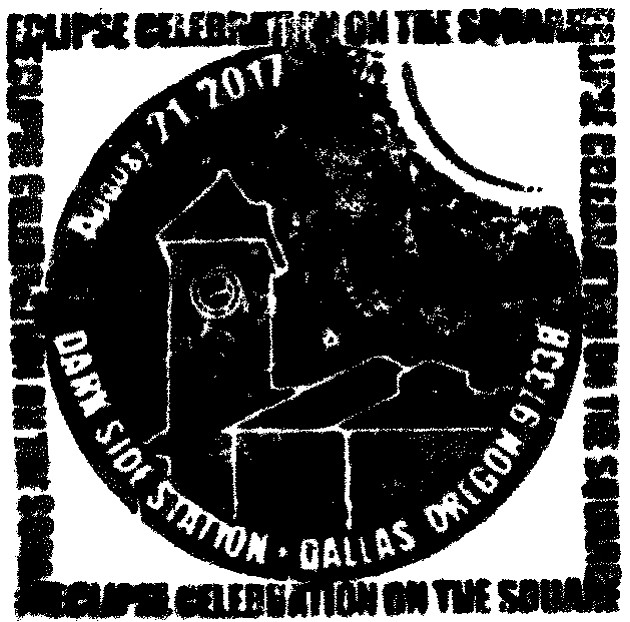 DALLAS – The Dallas Post Office will offer an exclusive pictorial cancellation stamp to celebrate the Great American Eclipse.
The stamp, designed by Dallas City Letter Carrier John McMillian and city of Dallas employee Jeremy Teal, features an artist's rendition of the Dallas Courthouse in dark relief during the eclipse.
It is bracketed in a square with the words, "Eclipse Celebration on the Square," and contains the date, Aug. 21, 2017, and "Darkside Station," a nod to the special event.
At the Darkside Station, anyone can bring a postcard or envelope with first-class postage and have a postal employee mark it with the special commemorative pictorial cancellation.
Additionally, the Dallas Post Office will have another pictorial stamp available to all cities in the path of totality. This cancellation stamp features the phases of the Total Eclipse of the Sun.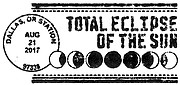 People interested in collecting either or both of these stamps may bring an envelope marked with first-class postage into the Dallas Post Office on Aug. 21, or any time before Sept. 21.
Postmaster Tina Smith said if you are mailing the letter or postcard to someone outside of Dallas, to bring an additional envelope, or the special cancellation will be marred with a Portland cancellation, as all mail goes through Portland for processing.
For that reason, these special cancellations are not available if dropped in a regular mailbox, even if it is within the Dallas ZIP code.
The special cancellations may be requested by sending a prestamped envelope, along with a self-addressed stamped return envelope to the postmaster.
People may enclose stamped envelopes or postcards to Darkside Station, Special Cancellation, 768 SW Church St., Dallas OR 97338, with a self-addressed, stamped envelope to return the materials. Mailed requests must be received at the Dallas Post Office by Sept. 21.
The collectible design is featured in the Postal Bulletin, a national magazine. Collectors across the nation will be sending their envelopes to Dallas for this special cancellation.
Dallas Postmaster Tina Smith said the cancellation will be unique when paired with the U.S. Postal Service's limited-edition eclipse stamp. The stamp is heat sensitive, so the image of the eclipse shows a full moon when warm.
Eclipse stamps are also available at the Dallas Post Office.
For more information: Tina Smith, 503-831-0050.