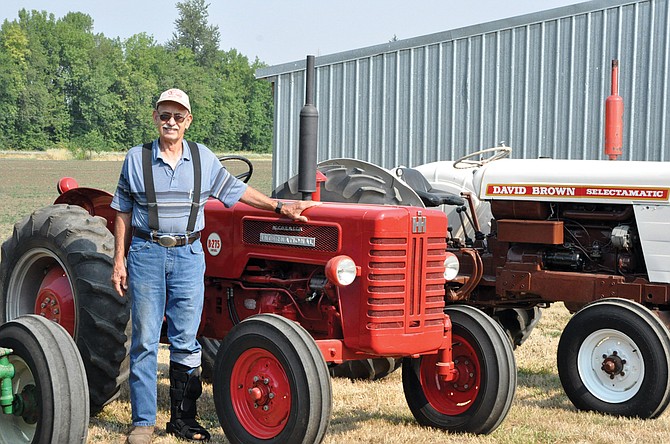 MONMOUTH — Over the past 30 years, Monmouth resident John Lang has collected antique tractors. After his retirement, he turned a casual hobby into a full-time passion.
"I've been farming all my life," Lang said. "I retired in 2008 and started restoring tractors. I had a few that I collected over the years but didn't have time to deal with them. Now that I'm retired, I have more time to work on them so that's what I'm doing."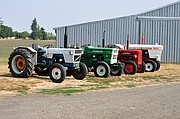 Lang restores and shows his farm equipment at antique truck and tractor shows around the state. Depending on the condition that he receives the tractor in, Lang said restoration can be a long process — his longest projects so far took three years to finish — so he often works on two or three at once.
Part of what makes these restorations take such a long time to finish is the wait time on parts. Lang doesn't just restore your average antique American tractors — foreign models are his passion.
"I've got American ones, too, but I really like the foreign ones," Lang said with a smile. "Because I take them to shows and show them. People see the common ones— and they're nice, you know, I'm not against them— but they see a Lamborghini and it kind of sets them back a little bit."
But Lang doesn't have one Lamborghini tractor— he has three.
His collection, 38 strong, also includes a couple of English-made Leylands and two tractors which were manufactured by Fiat for the brand Oliver, which sold them under their own paint and badge. Thirteen of Lang's tractors have been restored.
Not all of Lang's antiques are destined for restoration, though. Because of the high level of care that he provides for his collection, Lang is able to keep tractors in their pristine original condition.
"(One of the Olivers) I'm not going to restore, because it's so nice in being original, I'm just going to leave it," Lang said.
This passion is a long time love of Lang's, and one that he's happy to be spending his days doing.
"I've always liked tractors, ever since I was a little kid. I don't know, I just kind of fell in love with the foreign ones," Lang said.