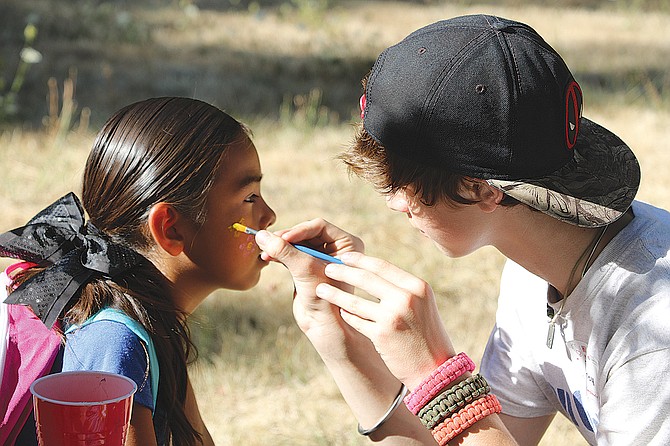 Business summit coming to CCC
A Business Retention and Expansion summit will meet Sept. 6 and 7 at Chemeketa College in Dallas.
Rural Development Initiatives will host the two-day workshop.
The summit is open to community economic development practitioners and community leaders. Cost is $55.
Advanced registration is required at http:// conta.cc/2vGF7Pk.
The summit will begin at noon on Sept. 6 and 5 p.m. on Sept. 7.
For information: Michael Held, mheld@rdiinc.org.
Polk Flea Market returns Sunday
The Polk Flea Market returns Sunday from 9 a.m. to 3 p.m. at the Polk County Fairgrounds, Rickreall, Ore.
The market will feature 180 dealers offering a variety of items, including vintage and antique furniture, kitchen and household items, art, pottery, china, books.
Cost is $1 for general admission. Early bird admission at 8 a.m. is $5.
Salem Health hosts fundraiser sale
A fundraiser sale will be held at Salem Health West Valley Hospital, 825 Washington St., Dallas, Wednesday (today) from 8 a.m. to 5 p.m. and Thursday from 8 a.m. to 3 p.m.
The sale will be located in the hospital conference room, located immediately inside the front door.
Items will include rings, earrings, purses, wallets, reading glasses and more with values up to 80 percent below retail prices.
The sale will benefit the hospital volunteer services scholarship fund.
For more information: Pat Cozad, Pat.Cozad@salem health.org.
Faith to hold parent student seminar
Faith Evangelical Free Church, 2290 E. Ellendale Ave., Dallas, will host a parent and student seminar on Sept. 9 from 9 a.m. to 2 p.m.
Preregistration is requested and can be found at www.faithfreechurch.org.
There is no cost to attend and lunch will be provided.
The seminar is aimed for parents and students younger in fifth grade or younger.
There will be six 35-minute sessions during the seminar.
For more information: 503-623-8034.