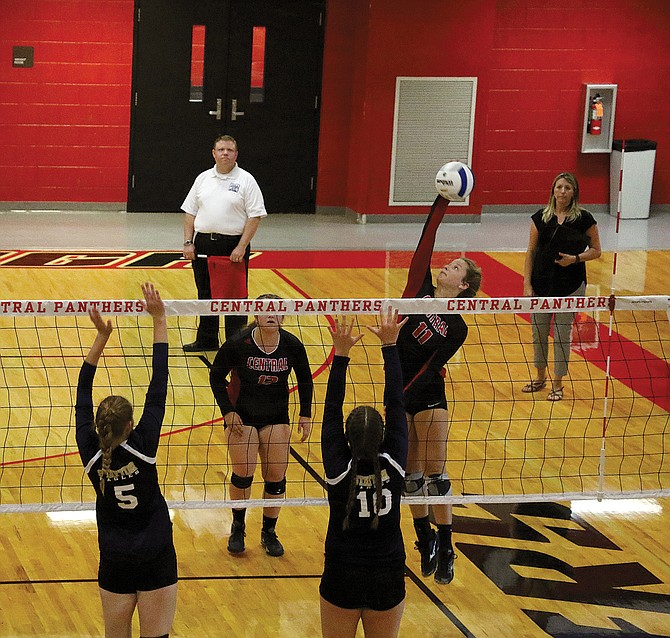 INDEPENDENCE — Central's volleyball team opened the 2017 season with a 23-25, 25-22, 25-22, 23-25, 15-6 win over Stayton on Thursday.
"We got some of the nerves out in that first match," coach Claudine Mendazona said.
The win wasn't always pretty. The Panthers led for much of the first set before Stayton rallied. Combined with early season jitters, Mendazona said there's plenty of room for improvement.

"We weren't firing on all cylinders," she said. "There's a lot of stuff we need to sharpen up. We're going to get our rotation where it needs to be. We've made some changes weekly and that can be hard for the girls to deal with that. Luckily, we have a few preseason matches. We can make the adjustments we need to make, which is big for us."
Central plays at North Marion Thursday at 4:30 p.m. before opening Mid-Willamette Conference play at home against Silverton Tuesday at 6 p.m.