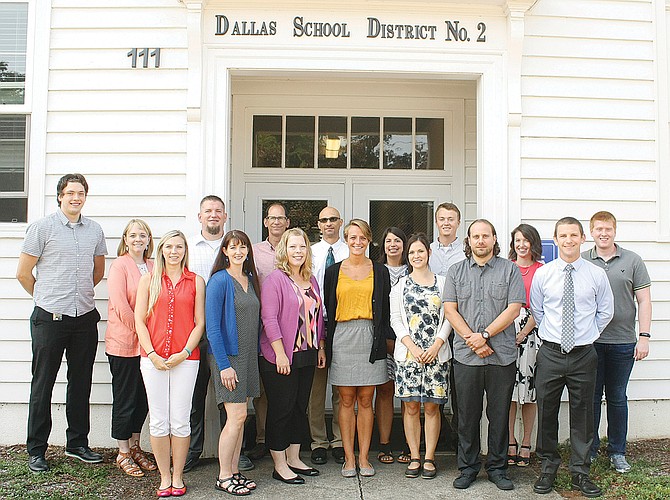 Two students spell their way to the top
SALEM — Madelyn Baker, of Dallas, and Ryann Miller, of Monmouth, will represent Polk County this year at the Oregon Statewide Spelling Championship from 10 a.m. to 1:30 p.m. on Saturday at the Oregon State Fair.
The championship will have 63 spellers from 27 counties in Oregon.
KOIN 6's Andrew Dymburt will be the master of ceremonies.
Students competing at the championship have won their school, district and county written spelling contests. This is the ninth year Oregon Spellers has sponsored the statewide championship.
Oregon Spellers is an all-volunteer group paid for through donations and sponsored by the Oregon Association for Talented and Gifted.
Oregon Spellers was formed after the Oregon Department of Education ended its support for the spelling contest in 2009. Local and regional coordinators are sought to expand the program to areas not participating.
For more information: oregonspellers.org.
Dallas awards engineer contract at WW
DALLAS — The Dallas School Board awarded the engineering contract for next summer's seismic upgrade for Whitworth Elementary School's gym.
The board approved the $96,700 contract for design and engineering to ZCS Engineering, which has already done work on the main part of the building during this summer's seismic retrofit.
Whitworth's gym project will be paid for with a $700,000 grant from the state that was awarded to the district in April. The main building seismic improvements were also paid for with a state grant.
The upgrade will strap the roof to the walls and upgrade the heating, ventilation and air conditioning (HVAC) system.
"It's going to look pretty much like it does now. It's just tying the roof down," said Kevin Montague, the district's facilities director. "In addition to strengthening the roof, it will give us a brand new one."