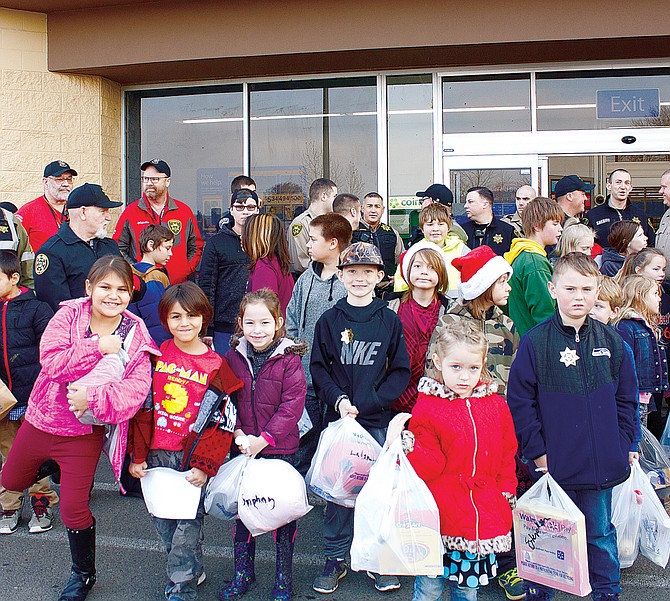 Learn to make the perfect pie
Former practicum student Gayle Jolley will return to the Monmouth Senior Center, 180 Warren St. S., at 1 p.m. on Dec. 20.
Jolley taught cooking classes at the center previously, and will show those interested how to make the perfect pie. She will bring several already baked pies also.
For more information: 503-838-5678.
Christmas program returns to Guthrie
Guthrie Park Community Center, 4320 Kings Valley Highway, Dallas, will host the 30th annual Sounds of Christmas program at 7 p.m. on Friday.
Doors open at 5:45 for this free program. Donations are welcome.
This program raises money for maintenance and operation of the Guthrie Park Community Center. It is also a way for the community to gather and to share in an old-fashioned Christmas celebration.
Musicians performing include Dave Curry, Old Field Road, Cooper Hollow and Cash & Co.
A raffle will be available. Santa Claus will visit with children after the show. Refreshments provided. Sing-along of Christmas songs and music jam after the show.
4-H Holiday Swag class offered
The 4-H countywide Cloverbud classes start Tuesday with two different time options: from 4 to 5:30 p.m. and 6 to 7:30 p.m.
The classes will continue each third Tuesday of the month through July.
The first class will be Holiday Swag. Each class comes with a light, healthy snack. All projects and activities completed are appropriate to be exhibited as Cloverbud Display at the Polk County Fair, or entered into the open class youth division.
Registration is required by Thursday. Most classes are $2 for 4-H members and $3 for nonmembers. You do not have to be a 4-H member to attend.
To register: Carla Cudmore, Carla.cudmore@oregonstate.edu, or 503-623-4935.
Jinett's Closet Giveaway Saturday
Dallas New Life Jinett's Closet will hold a Christmas Giveway Saturday from 9 a.m. to 3 p.m. at 341 Kings Valley Hwy., Dallas.
Pictures with Santa will be available.
Donations will be accepted Friday from noon to 4:30 p.m.
For more information: 971-283-0443.
Dallas Chamber to hold banquet
The Dallas Chamber of Commerce will hold the State of the Chamber and thank you banquet Monday from 11:30 a.m. to 1 p.m. at Dallas Retirement Village, 377 NW Jasper St., Dallas.
Cost is $6 for a catered lunch.
To register or for more information: www.dallasoregon.org.
Oregon Old Time Fiddlers to perform
The Oregon Old Time Fiddlers will perform Saturday from 1 to 3 p.m. in the Dallas City Hall annex, 187 SE Court St., Dallas. Members of the fiddlers' association from around the state will come to play.
There is no cost to attend.
For more information: Lew Holt, 503-391-5377.