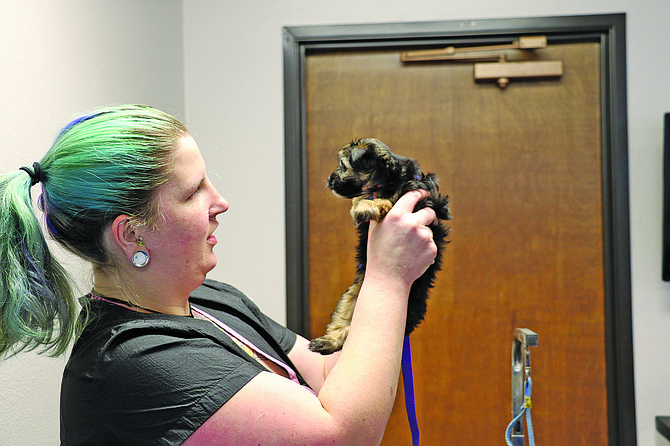 Living Well class offered Fridays
A free, six-week workshop featuring practical skills for living with an ongoing health condition or caring for someone who does is being offered at Independence/Monmouth Family Medicine, 1430 Monmouth St., Independence.
The Living Well program will be held weekly on Fridays from 9:30 a.m. to noon. Classes begin this Friday and will run through March 10.
The workshop will cover topics including managing symptoms and medications, stress management, relaxation techniques, improving sleep, and getting support from family and friends.
All class materials, including a course book and CD, are provided at no cost.
To register or for more information: WVP Health Authority, 503-587-5129.
EBC holds support, homebound events
Evangelical Bible Church, 1175 SE Howe St., Dallas, will hold a pair of events.
The first is a monthly discussion on homebound visiting Sunday from 4:30 to 6 p.m. Different topics will be covered including the effective use of humor, music, encouragement and observations of people and environments.
The second, a monthly caregiver support group, will meet Monday from 1 to 2:30 p.m. and meets on the first Monday of the month. The group is open for caregivers, family members and friends of people with dementia/ Alzheimer's. An experienced facilitator will lead discussions.
For more information: 503-508-4506.
AARP offers tax assistance
AARP Tax Aide will provide tax assistance for seniors, low-income and middle income people in Dallas and Monmouth. Assistance will be offered through April 15.
Dallas help will be available at 580 Main St., Suite B on Mondays, Wednesdays and Fridays from 8 a.m. to 4 p.m. Call 503-831-1950 to make an appointment.
Monmouth assistance will be held at Monmouth Senior Center, 180 Warren St. S on Mondays and Thursdays from 9 a.m. to 5 p.m. and Saturdays from 9 a.m. to 1 p.m. Call 503-838-5678 for appointments.
State of the Cities addresses set
The Independence and Monmouth State of the City addresses will be held Feb. 8 at Werner University Center at Western Oregon University.
The evening begins at 7 p.m. with welcomes from the Monmouth-Independence Chamber of Commerce and WOU. Independence Mayor John McArdle is scheduled to speak at 7:10 p.m. and Monmouth Mayor Steve Milligan will give his address at 7:35 p.m. A question-and-answer session facilitated by the chamber and ASWOU is scheduled to start at 8 p.m.
There is no cost to attend.
Light refreshments will be available.
Polk firefighters sworn in tonight
Polk County Fire District No. 1 will host a swearing in ceremony at 7 p.m. Wednesday (today) at Central High School's auditorium, 1530 Main St., Independence.
New firefighters and officers will be sworn in. A reception will follow.
'Keepers' to play free concert
Keepers of the Faith will perform a free concert on Sunday at 6 p.m. at the Evangelical Bible Church, 1175 SE Howe St., Dallas.
The musical quartet travels the United States and is a well-known performer of gospel music.
A love offering will be taken during the concert. Come for an evening of music that will encourage and renew the spirit.
Speaker addresses disability today
Scholar and professor Kathleen Bogart, Ph.D. comes to the Western Oregon University campus to share her research, focusing on this forgotten "ism," ableism, or prejudice towards disability.
She studies disability from a social psychological perspective, examining others' attitudes toward disability and the way people with disabilities adapt to their conditions and manage stigma. Come find out more about this often overlooked but increasingly important topic.
This event will be from noon to 1 p.m. on Wednesday (today) in the Werner University Center in the Willamette Room.
Spanish in the U.S. topic of event
Spanish in the U.S.: Myths and realities. The U.S. has the second largest population of Spanish-speakers in the world after Mexico. Yet the varieties of Spanish spoken here suffer from several misconceptions.
This talk summarizes recent research on Spanish in the U.S., addressing questions such as these: What are some of the principal characteristics of Spanish as it is spoken in the U.S.? Is "Spanglish" a positive or a derogatory term? Is a single U.S. Spanish dialect likely to emerge? And what are the best ways to encourage Spanish development among heritage speakers?
This event will be at 3 p.m. on Friday at the Richard Woodcock Education Center in room 101, at Western Oregon University.
More like this story