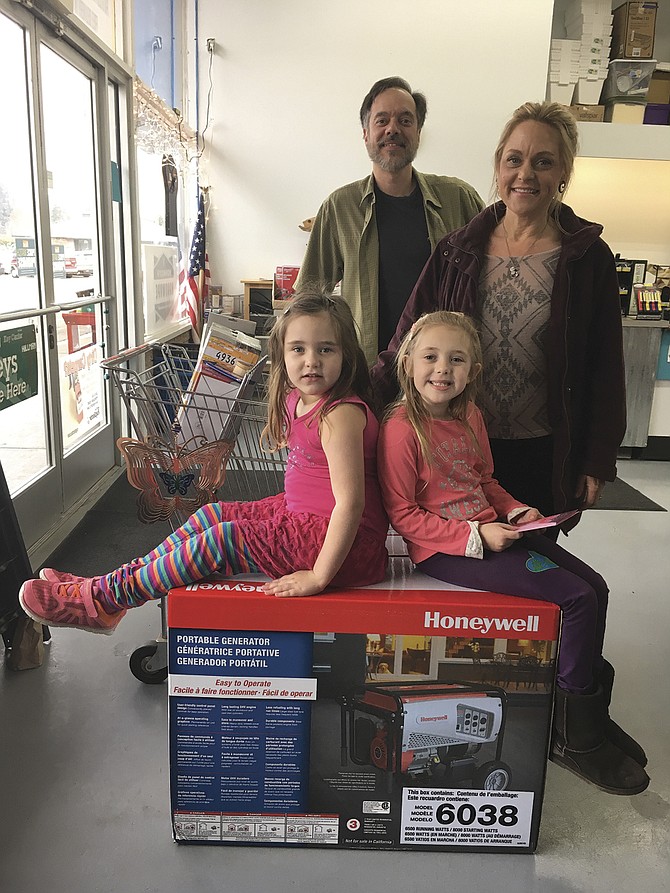 Illahe to host a Valentine's fondue
Illahe Vineyards, 3275 Ballard Rd., Dallas, will celebrate Valentine's Day Saturday from 11 a.m. to 5 p.m.
Reserve pinot noirs and the 2016 viognier and tempranillo rose will be available. Wines will be paired with fondue and other nibbles.
A fire pit for roasting s'mores will be available for use.
Cost is $15 and includes fondue and s'mores. Cost is refunded with a purchase of $50 or more.
Fair board work session set
The Polk County Fair Board will hold its annual work session Saturday at 8 a.m. in Building B at the Polk County Fairgrounds, 520 S. Pacific Highway, Rickreall.
Breakfast will be served at 7:30 a.m. by RSVP only.
For more information or to RSVP: 503-623-3048.
Veteran Service to hold open house

The Polk County Board of Commissioners invites the public to the Polk County Veteran Service office open house from 3 to 6 p.m. on Feb. 15. The office is located at 240 SW Washington St., Dallas.
Refreshments will be provided by the Women's Auxiliary.
Parking spaces in the lot are limited, but street parking is available.
For more information: 503-623-9188.
Riders to host dinner and auction
Dallas Riders for Christ, a youth and family club, will host a dinner/auction Friday at 5:30 p.m. at Grace Community Church, 598 E. Ellendale Ave., Dallas.
A silent auction kicks off the evening with a variety soup dinner to follow at 6 p.m. A dessert auction brings the evening to a close.
Cost is $8 for adults and $5 for kids ages 5 to 10. RSVP to Steve, 503-623-8839 or Virginia, 503-474-7034. Pay at the door.
Second Saturday Art Class returns
Ash Creek Arts Center, 311 Monmouth St., Independence, will host the Second Saturday Family Art Class Saturday from 2 to 4 p.m.
The theme will be Dogs and Cats at Play. Sue Mason will lead a clay hand building project designed for children in grades three through eight.
Participants will use coil and slab clay construction to build small animal structures.
There is no cost to attend.
For more information: 971-599-3301.
Freedom from Smoking offered
WVP Health Authority is offering a Freedom from Smoking series beginning Thursday at the WVP Flaming Medical Center, 100 SE Uglow Ave., Dallas. The weekly class will be held from 9:30 to 11 a.m. for seven weeks.
There is no cost to attend and is open to anyone, regardless of insurance status. The class will be held in a small group setting and will provide support in a non-judgmental environment for anyone looking to become tobacco free.
For more information: 503-587-5129 or livinghealhty@mvipa.org.
Redgate to host Valentine party
Redgate Vineyard, 8175 Buena Vista Rd., Independence, will host a Valentine's Day party Sunday from 1 to 4 p.m. Live music will be performed.
For more information: 503-428-7115.
More like this story