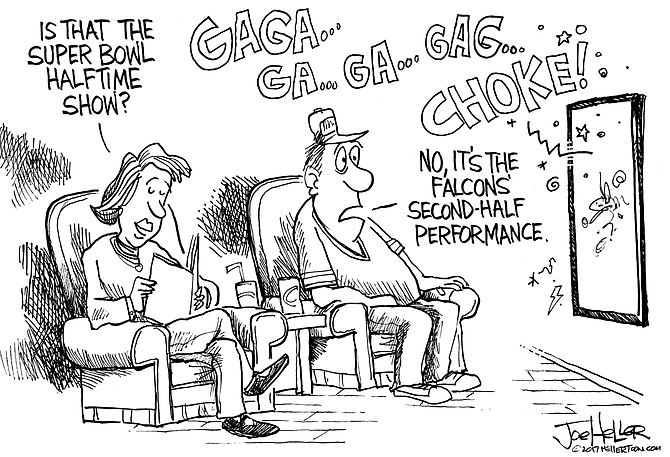 Thanks Dallas Fire for saving lives
I would like to extend a thank you to all the members of the Dallas Police Department, Dallas Fire Department, Dallas Ambulance Service, and to the clergy, for your work to try to save my girlfriend last week in a medical emergency. Within seconds of my call for help, the first officer arrived and took over CPR for me as I was completely in shock, and that permitted me to regroup. I am proud to live in the city of Dallas and again, very proud of those emergency responders, some of whom I have been honored to meet at our neighborhood functions.
Bless you for your care of our city.
Randy Wisnia
Dallas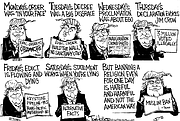 Roundabout best, safest option
The skid marks on 99W at Hoffman Road show why traffic signals at rural highway intersections are dangerous: Inattentive drivers can be surprised by the presence of a signal on an open highway.

Signalized rural intersections often trade the high-speed T-bone wrecks they are built to prevent for high-speed rear-end crashes.
ODOT considered three obvious redesigns for the dangerous 99W/Clow Corner intersection; a signal, a flyover interchange, or a modern roundabout.

A signal would be unsafe. An interchange would be prohibitively expensive. A roundabout is the safe and cost-effective alternative.
People are understandably opposed when roundabouts are mentioned. In one study, 67 percent had negative or very negative impressions of roundabouts before construction.

Surprisingly, acceptance skyrockets once the roundabout is in operation. In the study mentioned above, negative and very negative reactions dropped to 0 percent post-construction.
Support rises when people learn by experience that modern roundabouts aren't like old-fashioned traffic circles; that they are safe and simple to use; and that accidents are fewer and less serious compared to those at intersections controlled by stop signs or signals.
Over 120 modern roundabouts have been built statewide in Washington since 1997. Where those roundabouts replaced standard intersections, accidents decreased 37 percent, while injury accidents dropped 75 percent. Most importantly, fatal accidents decreased 90 percent.
These safety improvements come directly from modern roundabout design. Signs and lane design help approaching drivers know how to use the roundabout. Fewer vehicle path crossings mean fewer accidents. When accidents do occur, lower speeds and flatter angles of collision mean they are much less violent. Cyclists and pedestrians make safer crossings of roadways at roundabouts.
I anticipate much safer travel on 99W north of Monmouth once the current 99W/Clow Corner intersection has been replaced with a safe and simple modern roundabout.
John Oberst
Monmouth
Couple bids Dallas fond farewell
My husband and I love Dallas. We both came to Dallas when we were young. We have seen a lot of changes. The hospital is one of the biggest changes. Such a wonderful hospital. Salem Hospital is our lifesaver.
We appreciate the Dallas Senior Center. So many good people giving hours of their time, making a great senior center.
Good churches, parks and restaurants. Debbie and Mel are so special — great food and nice and clean at Murphy's Restaurant.
The Four Seasons Beauty Shop, Sharon and Carol helping us all have pretty hair. Postal Connections where Jamie and Mark and Sunny make our day bright.
Dr. Tom Flaming and his group have gone beyond caring for us. We are moving to Texas to be close to our daughter and son-in-law. We appreciate their invitation to help us in our senior years. Good friends and neighbors — it will be hard to say good-bye. Love you all.
Betty and Les Day
Dallas
Single-payer best health care fix
The plan, Obamacare, was weakened by the powerful lobbying of the very profitable multibillion dollar health care industry, whose investors know that a civilized, single-payer plan would be cheaper.
Medicare E (covering everyone who is a legal citizen) would be the single-payer. Under E, employers and employees would not have to purchase expensive employee health insurance.
But, as President Obama has said, this is not a free lunch, and E would need to get a monthly fee from employees.
We are living with Social Security income, and some of it is collected by Medicare. Single-payer health care is most efficient and used by some progressive nations.
Walden Joura
Dallas
Samaritans fix roof in nick of time
I wanted to give a big shout out to Kimber Carraher Townsend and her Good Samaritans that she got together for me on Saturday, Feb. 5, in the rain, to tarp a leak that sprouted through my roof into my kitchen.
I hadn't thought to worry so soon about my roof — having installed a new 30-year roof only eight years ago.
Many sincere thanks to Matt, Stephen, Brendan and Rick. It was so nice to have you help me do something I could not do on my own.
Beth Blote
Monmouth