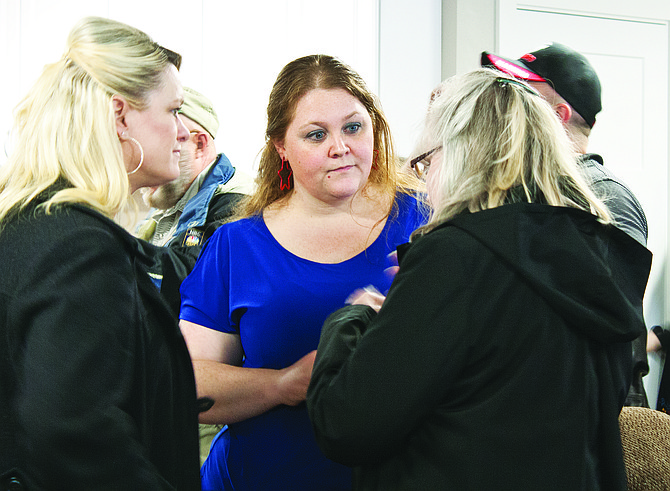 DALLAS — Theda and John Tawney purchased the property at 240 SW Washington St. in Dallas in hopes of turning it into a sporting goods store after their son, Ian Tawney, returned from service overseas.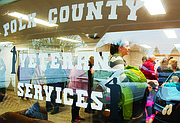 Ian, a sergeant in the U.S. Marine Corps, was killed in Afghanistan in 2010.
The Tawneys turned the property into Claire's Mercantile, named after Ian's daughter, for a time.
The former store is now home to the Polk County's new Veteran Services Office.
Need Assistance?
What: Polk County Veteran Services Office
Where: 240 SW Washington St., Dallas.
Hours: 8 a.m. to 5 p.m. Monday through Friday.
Contact: 503-623-9188.
Theda Tawney said when the couple found out last year that the county was going to hire a veteran services officer, but needed a location, they called to make a lease offer.
"It's come full-circle," she said Feb. 15 at the office's open house. "It's amazing what they've done with the building. We're so glad to have you here."
The office's role is to help veterans apply for Veterans Affairs benefits, including disability, pensions, survivor's benefits, education benefits and medical enrollment.
Polk County Commissioner Jennifer Wheeler said the effort to bring a VSO to the county was community-driven. She said Wayne Crowder, a Vietnam veteran, and Beth Jones, a military spouse, both active in the local veterans' community, started the process.
"They came to the board and said 'We need a veteran service officer,'" Wheeler recalled. "I don't know if you know Wayne Crowder, but don't try to say no to him."
Polk's VSO Marie McCandless is in training and working closely with the Oregon Department of Veterans Affairs Office in Salem.
McCandless and the office's administrative assistant Stephanie Torres are working to get the word out about the office. She said they are doing out-of-office outreach on Fridays, going to Falls City, Western Oregon University and nursing homes to offer services to people who might not be able to get to the office.
Cameron Smith, the director of the ODVA, said a Polk office has been needed for a long time, with at least a 30-year gap since a VSO has worked in the county. He also credited Jones and Crowder for the existence of the office.
"Our Vietnam vets, you rabble-rousers, not welcomed back in their day, they have been really stepping up for this generation," he said.