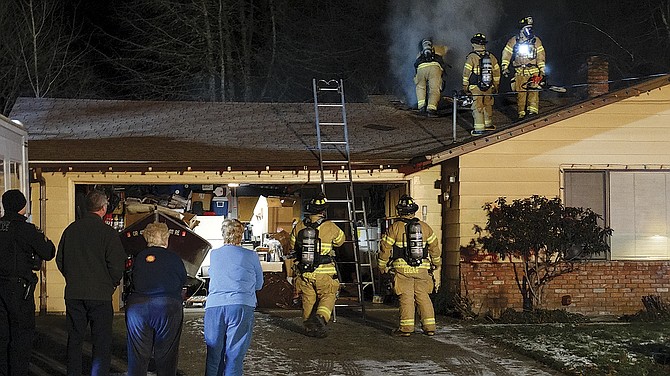 MONMOUTH — An electrical fire in a 200-square-foot shed destroyed the structure on Gentle Court East on Sunday afternoon.
"Crews did not enter the shed due to a large amount of material and contents being stored in the loft," said Neal Olson, Polk County Fire District No. 1 deputy chief. "All operations were done from the outside, removing siding and metal roofing material."
No damage estimate of the shed fire was available at press time.
Another fire on Thursday on Sacre Lane was caused by a breakdown on mortar in the chimney, causing a wall joist to ignite in an area that was hidden because of remodeling, Olson said.
"The occupants heard a crackling and got out," Olson said.
Firefighters attacked the fire through the roof, cutting a hole to allow smoke and heat to escape.
Twenty-six fire personnel and nine vehicles responded. Dallas Fire & EMS also responded.
No injuries were reported.